Book Launch for novel about Red Terror era in Ethiopia
The Institute of African Studies
presents a

Book Launch of:
The Smoldering Tears
by  Daniel Belay Bahta
The Smoldering Tears is about the struggle of three people (Hiwett, Gidey and Syom), as their lives were tested against all forms of despotic rule that denied them and their families the rights to live, to love and to mourn.  Although fictional, the stories are inspired by actual events during the Mengistu Hailemariam era.  And in order to foster imagination of the circumstances under which the journey of the three took place, the book attempts to provide the reader with a picture of the socio-cultural and political turmoil of the time.  It narrates stories of heartbreak and the triumph of love; it also tells stories of defiance, as well as the ultimate human endurance and tenacity.
Daniel Belay Bahta lives in Ottawa, Canada. The Smoldering Tears is his first novel. Daniel was born in Ethiopia, and grew up in a war torn region until he fled the country in 1984.  And the stories in his book are a reflection of his memories as a teenager during the Red-Terror era, in the late 1970s and early 80s.
African films @ Carleton to help celebrate Africa Day
AFRICA DAY SCREENINGS AT CARLETON UNIVERSITY (MAY 29-30)
The African Group of Diplomats in Canada, the Institute of African Studies and the Film Studies Program of Carleton University, in collaboration with the Canadian Film Institute, are pleased to invite you to the screening of three films in celebration of Africa Day.
All screenings will take place at:
River Building, Room 2200
Carleton University
7pm start each night.
* On Friday, May 29th at 7pm with support from the Embassy of Egypt we are screening The Emigrant by Youssef Chahine (Egypt), the most celebrated Egyptian film director.
The Emigrant (dir. Youssef Chahine, 1994, Arabic with English subtitles, 155 min.).
In this retelling of Joseph's life with an Egyptian twist, the descendant of Abraham is known as Ram, a man leading a nomadic life and dreaming of studying in Egypt. Ram (Khaled El Nabaoui) and his brothers travel across the Sinai Desert, after which his brothers decide to sell him to a man who takes him to Thebes, Egypt. There, he meets military leader Amihar (Mahmoud Hemida) and his wife (Yousra), who lusts after Ram. He must deal with her advances and with Amihar's plans to obtain power.
* On Saturday, May 30th at 7pm, with support from the Embassy of Haiti we are screening Ayiti Toma by Joseph Hillel (Canada/Haiti).
Ayity Toma: The Land of the Living (dir. Joseph Hillel, Canada/Haiti, French with English subtitles, 83 min).
Beyond the country that overcame slavery to become the first Black Republic, beyond the country that has survived numerous natural disasters and even humanitarian aid, lies Ayiti Toma, the 'country that is ours'. The documentary that bears this name aspires to present this lesser known, more inclusive Ayiti as it is retold and illuminated by the Ayitians themselves, be they intellectuals, politicians, practitioners of voodoo or young survivors from a hard-hit borough of Port-au-Prince. With the additional input of anthropologists, historians and aid workers (including Sean Penn), this documentary illustrates that this extraordinary culture must be taken into account if Ayiti Toma, the land of the living is to come into being.
*For a campus map, please click here.
African Studies @ Congress of the Humanities and Social Sciences at uOttawa
The annual Congress of the Humanities and Social Sciences are being held at the University of Ottawa from May 30-June 5, 2015.
The Canadian Association of African Studies (CAAS) is having their annual meeting from June 3rd to June 5th. For information on the program, please go to their link.
There are African Studies presentations also taking place in a number of other association conferences being held at the University of Ottawa, including:
* Canadian Association for the Study of International Development (CASID)
* Canadian Historical Association (CHA)
* Canadian Association for Studies in Co-operation (CASC)
* Canadian Association for Food Studies (CAFS)
and many more.
For more information on the Conference, including registration, visit here.
REMINDER: Summer Institute @ Carleton: Doing Fieldwork in Africa
"Doing Fieldwork in Africa" will help researchers and practitioners visiting Africa to better comprehend the research, ethical and practical issues involved in making field trips to the continent, arming them with the critical tools for successful field trips, and putting them in better positions to make informed decisions.
This two day institute will provide participants with skills and insights in topics such as research and project ethics, engaging with stakeholders, gender dynamics, and more. The Institute is geared towards both those who are preparing for their first field trips to Africa and those who have more experience. Through a combination of hands-on exercises and seminar presentations, participants will enhance their preparedness for their upcoming trip to Africa.
Organized by Carleton University's Institute of African Studies, the "Doing Fieldwork in Africa" Summer Institute is led by Professor Tim Shaw and Professor Jane Parpart, both of whom have decades of research experience in Africa. They will be complemented by professors from Africa and from the Institute of African Studies who will help facilitate the learning.
Date and time: 9:00am-5:00pm | Saturday, June 6 – Sunday, June 7, 2015
Location: 2017 Dunton Tower, Carleton University
DRAFT AGENDA (May 29th) can be found here.
Registration here.
FÊTE DE LA MUSIQUE – CONCERT « GOTTA LAGO PROJECT »
L'Alliance Française présente
FÊTE DE LA MUSIQUE – CONCERT « GOTTA LAGO PROJECT »
Date : Samedi 20 juin 2015 | 13h30
Genre : Musique traditionnelle africaine – blues – musique du monde
Lieu : Galerie de l'Alliance Française
A l'occasion de la Fête de la Musique, l'Alliance Française a l'immense honneur de vous faire découvrir un concert exceptionnel du « Gotta Lago Project ».  Véritable coup de cœur, le groupe se distingue par son énergie puissante et contagieuse sur scène qui est digne des grandes fêtes de villages africains.
« Gotta Lago fusionne la musique traditionnelle africaine avec les courants modernes de la musique du monde, puisant tantôt dans les racines africaines du blues et tantôt au point de rencontre des continents et des styles. »  Les Francofolies de Montréal
Communiqué de presse : cliquez ici !
Vins et bouchées seront servis !

Entrée libre, venez nombreux !
Staging Our Histories @ NAC
STORYTELLING EVENT: Staging Our Histories
Sunday, May 31, 2015
7:30pm
NAC Fourth Stage
Three of the pieces being presented speak specifically to black history, memory, and experiences in the Americas. The artists featured are from Ontario, Quebec, and the Maritimes. The works they are sharing with our audience are as diverse as the artists themselves are in their training, backgrounds, and age groups. The evening will feature talk-back sessions moderated by Adrian Harewood, and will be concluded with a small reception where we hope to continue the conversations begun by the artists' pieces.
Tickets are available through the NAC Box Office and Ticketmaster, and cost $15. All profits are going to the artists.
La Convention d'affaires Canada-Afrique (Montréal)
La Convention d'affaires Canada-Afrique est le plus grand rendez-vous d'affaires consacré au secteur privé et organisé sur le sol canadien. Cette rencontre phare reste idéale pour discuter et présenter des projets et des modèles d'affaires prospères. Cette année, la 1re Édition de la Convention d'affaires abordera le thème : « Réussir en affaires au Canada et les perspectives d'investir en Afrique, défis et opportunités ».
La convention se tiendra à Montréal au Canada, du 11 et 12 Juin 2015.
Cliquez ici.
REMINDER: Talk @ Carleton: "Is AIDS Over?" with Prof. Alan Whiteside
Talk @ Carleton: "Is AIDS Over?" with Prof. Alan Whiteside
THE INSTITUTE OF AFRICAN STUDIES
presents
"Is AIDS Over?"
with
Alan Whiteside, CIGI Chair in Global Health,
Balsillie School of International Affairs & Wilfrid Laurier University
Monday, June 1, 4:30- 6:00 pm
2017 Dunton Tower (Arts Lounge), Carleton University*
Alan Whiteside OBE is an internationally recognized academic and CIGI Chair in Global Health at the Balsillie School of International Affairs and Wilfrid Laurier University. His main research interest is the economic and development impact of health and HIV/AIDS. He is a Professor Emeritus of the University of KwaZulu-Natal in Durban. Born in Kenya and raised in Swaziland, Alan holds a B.A. (Hons) in Development Studies and an M.A. in Development Economics, from the University of East Anglia and a D.Econ from the University of Natal (KwaZulu-Natal). He was an ODI Fellow in Botswana from 1980 to 1983. He joined the University of Natal (now University of KwaZulu-Natal) as a research fellow in the Economic Research Unit in 1983. In 1998 he established the Health Economics and HIV/AIDS Research Division where he was the executive director up to the end of 2013. He was a Senior Research Fellow in the British Department of International Development from 2009 to 2012. He is the author, co-author and editor of numerous articles, op-eds and books. His major books include AIDS: The Challenge for South Africa (with Clem Sunter in 2000); AIDS in the Twenty-First Century: Disease and Globalisation (with Tony Barnett, 2002 and 2nd Edition in 2006) and HIV/AIDS: A Very Short Introduction, 2008″.
For more information, please contact the Institute of African Studies at 613-520-2600 ext. 2220 or African_Studies@carleton.ca
*For a campus map, please see: http://carleton.ca/campus/map/
REMINDER: Book Launch @ Octopus: May Chazan's The Grandmothers' Movement: Solidarity and Survival in the Time of AIDS
Book Launch: May Chazan's The Grandmothers' Movement: Solidarity and Survival in the Time of AIDS
May Chazan will be launching her book, The Grandmothers' Movement: Solidarity and Survival in the Time of AIDS (McGill-Queen's Press) at Octopus Books (Under One Roof).
Come enjoy music, wine, and snacks and hear the author give a short talk and slide show about the experience of doing research with community organizers and older women in South Africa and Canada.
Tuesday, June 2nd
6:00 to 8:00 PM
presentation begins at 6:30 PM
Octopus Books (Under One Roof)
Centretown Store
251 Bank Street, second floor
Ottawa 613-688-0752
May Chazan started at Trent as a Canada Research Chair in Gender and Feminist Studies and a faculty member in Gender and Women's Studies in 2013. She is inspired by how social justice movements form, operate, and generate change and by how, across enormous differences in power, privilege, and worldview, alliances are forged and maintained. With longstanding interests in gender, aging, and intergenerational solidarities, she is particularly intrigued by the roles older women play in these activist coalitions. She then did her MA (2003-05) and PhD (2005-11) at Carleton, with the support of a Trudeau Foundation Scholarship, and held a post-doctoral fellowship at the University of Toronto (2011-13).
Job @ CODE: Programme Manager, Mozambique
Job at CODE
Position Title: Programme Manager, Mozambique
Location: Head Office Ottawa, International Programmes Department
(Please note: only candidates legally eligible to work in Canada will be considered)
Reports To: Director, International Programmes
Supervises: Consultants and Volunteers
Date: June 2015
Good books brought to life by excellent teachers help learners understand and thrive in the world around them. That is the idea behind Reading CODE, a comprehensive readership approach that guides CODE programming and our work with teachers, librarians, writers, and publishers to support and sustain the development of literate environments in low – income countries.
CODE is looking for a highly motivated individual to join the international programme team in the implementation of CODE's programming in Mozambique. CODE is beginning an exciting 7 year programme in Mozambique titled Better Education through Teacher Training and Empowerment for Results (BETTER). BETTER focuses on pre service teacher education at teacher education colleges and a holistic, enabling environment at target schools for teacher practica for improved teaching and learning.
Under the general direction of the Director of International Programmes, and working in close collaboration with other staff members in the department, the Programme Manager is responsible for managing the development and implementation of components of CODE's programme in Mozambique, in accordance with the organization's Strategic plan. The Programme Manager guides and supports CODE's partners in Mozambique implementing literacy and education programmes. In addition, the Programme Manager collaborates with other staff to ensure the effective and efficient functioning of CODE. The Programme Manager will supervise consultants and volunteers involved in the Mozambique programme.
MAJOR RESPONSIBILITIES
 Manage partnerships and programmes with Associação Progresso – the implementing partner in Mozambique
 Manage volunteers and consultants that support the programme
 Contribute to the direction, management and reporting on the BETTER programme
 Contribute to effective management and functioning of CODE
 Collaborate closely with the BETTER Gender coordinator and the CODE M and E Coordinator
POSITION QUALIFICATIONS
Essential:
 Degree in international development/education
 At least 5 years' experience of international development work in education programming of which at least 2 years in a developing country
 Experience in monitoring and evaluation of education programmes
 Excellent written skills with experience in proposal and report writing
 Experience in creating and managing budgets
 Proficiency in English and Portuguese
 Ability to travel frequently, up to 50% of the time in year 1 and 30% in subsequent years
 Experience working with/through partners in implementing development programmes
Desired:
 Experience in implementation of literacy programmes in developing country context
 Experience in pre service teacher education programming
Personal attributes
 Be committed to CODE's values and vision and have a passion for what we do
 Be an innovative and creative thinker
 Have excellent communication skills both oral and written
 Have a very high level of personal and professional integrity and trustworthiness
 Have a strong work ethic and be able to work well independently as well as part of a team
This position offers an attractive and comprehensive benefits package.
To apply to this position, please follow the link.
Please apply by 3rd July 2015. Thank you.
We thank all candidates in advance. However, only those selected for an interview will be contacted.
IAS News: Dr. Sarah Kinyanjui is a Visiting Scholar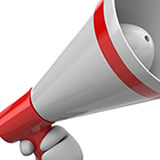 IAS is pleased to note that Dr. Sarah Kinyanjui is a Visiting Scholar with us and the Department of Law and Legal Studies at Carleton University until August 2015.
Sarah Kinyanjui is a Senior Lecturer at the University of Nairobi, School of Law, Mombasa Campus. She also teaches a postgraduate course on Women and the Criminal Justice at the Southern and Eastern African Regional Centre for Women's Law in Zimbabwe. Kinyanjui is an advocate of the High Court of Kenya and accredited assistant counsel at the International Criminal Court. She holds a PhD in Law from the University of Leicester in UK and a Master in Laws in Development (LL.M with Distinction) from the University of Warwick in UK and a Bachelor of Laws (LL.B Honours) from the University of Nairobi, Kenya.
Kinyanjui has research interests in criminal justice, restorative justice, human rights, international criminal law and transitional justice. While at the Institute of African Studies and the Department of Law and Legal Studies at Carleton University, Dr. Kinyanjui, in collaboration with Prof. Blair Rutherford and Prof. Doris Buss, will be working on a research project focusing on women and artisanal mining.
Dr. Kinyanjui may be contacted by email at muringa.kinyanjui@gmail.com .
IAS News: Video of talk, "The Yibir of Las Burgabo"
The video of the Sahan Literary Forum and IAS talk, The Yibir of Las Burgabo with Mohamoud Gaildon, is now on the IAS YouTube channel here.