Talk @ Carleton: "Democracy in Danger in Democratic Republic of the Congo"
The Institute of African Studies presents a talk entitled "Democracy in Danger in Democratic Republic of the Congo" by Decky Kipuka Kabongi
(Carleton University) on Tuesday, December 1st, 2:30 p.m. in 433 Paterson Hall (History Lounge).
Decky Kipuka Kabongi is a Ph.D candidate in international development policy at the NPSIA at Carleton University. His area of research interest is on the nexus of security and development in the African Great Lakes Region. For his Ph.D dissertation, Decky is investigating, using econometrics analysis, the determinants of variations in military spending in Africa across time and sub-regions. Decky holds master's degrees in economics and public affairs. He was born and educated in the DRC where he also worked for the United Nations. He teaches the political economy of the African Great Lakes at Carleton University and is the founder of the Emmanuel Centre for Development Initiatives, a not-for-profit organization that is helping poor children have access to education in Uganda and eastern DRC.
For event poster
Debate @ Carleton: Africa Talks Debate Night
Africa Talks Debate Night
Thursday November 19th 2015
University Centre Atrium, 
7PM
The Institute of African Studies Student Association (IASSA) is happy to invite you to Africa Talks: an interactive debate night being held in the University Centre Atrium on
November 19th
(
7pm
)!
Four knowledgable student panelists will be debating questions around the topics of economics, the LGTBQ community, and women on the continent at Africa Talks. The debate is "interactive" because members of the audience will also be able to take part in the debate through moderated interjections.
Come and see students contribute to the discussion about Africa in the intellectual space that is the IASSA!
Thank you!
Mugoli
Event @ Carleton: International Education Week
Canada and Carleton University will join over 100 countries around the globe in celebrating International Education Week (IEW) this fall term. The purpose of IEW is to raise awareness and understanding of international education, and its benefit to our academic institutions.  The International Student Services Office has joined forces with numerous student groups and campus partners to present a great variety of programs that aim to engage the Carleton University community in what promises to be a fun and educational week. All events will seek to collectively highlight the importance of international education and its positive effects on the Carleton campus.
International Education Week: November 16-20, 2015
Carleton University student clubs and societies, faculties, research centres, and more will be participating in this year's International Education Week. Below is a list of a few exhibitors that will be present and events that will take place at this year's IEW.
Download the schedule here!
Oxfam at Carleton
World University Service of Canada
Enactus Carleton
Alternative Spring Break
Humanitarian Organization of Latin American Students (H.O.L.A.S.)
"Warming up to Winter" Round Table Discussion & Soup Luncheon
Sprott International Business Association (SIBA)
Ontario Universities International (OUI)
European Students Association of Carleton (ESAC)
School of Linguistics and Language Studies / Language Learning Resource Room
Graduate Students' Association (GSA) – International Students Committee
International Experience Canada – Travel & Work Abroad (CIC)
Salam Association (including a Dabkeh performance)
Mitacs Globalink- International research mobility opportunities
International Student Experience Panel
China Study Tour Information Session
Exchange & Study Abroad Information Table
Fulbright Canada / EducationUSA
Carleton University Commonwealth Student Association
Carleton University Vietnamese Students' Association
… and more!
Talk @ Carleton: "exceptional/exceptionable space" with Keller Easterling
Tuesday 17th November 9.30-12.45
Media Lab, 4th Floor MacOdrum Library
An interdisciplinary event organised by the Azrieli School of Architecture & Urbanism in collaboration with the Migration and Diaspora Initiative.
From 9:30-11, internationally recognised writer, architect and speaker Keller Easterling (Yale University) will discuss her work on "Extrastatecraft," political activism and global infrastructure platforms (such as the free zone, broadband in East Africa, and ISO's quality management).
From 11:15, Keller will join Carleton faculty and students in fields such as Architecture, Geography, History, Rhetoric, Social Work, Communication Studies and Diaspora Studies for a roundtable discussion that will address interdisciplinary and transnational approaches to politics, poetics and exceptional/exceptionable space.
Copies of Exceptional/Exceptionable Space, co-written by Roger Connah, Thaly Crespin, Luisa Ji, Daniel McNeil and Lee Michael Pronko will also be available at the event.
All are welcome.
For further information, please contact: contact@atelierruderal.com  or connahroger@gmail.com
Event @ Carleton: Baobab Community 20th Anniversary Season
Saturday November 28 FUSE! A Collaborative Concert of Drumming and Jazz: featuring Baobab Youth Performers & Carleton University's West African Rhythm Ensemble, and  Jazz & Roots Ensemble with special guest artist Nani Agbeli
7:30pm Kailash Mitel Theatre, Carleton University
Tickets at the door: $20 Adults  Students/Seniors $10
Sunday November 29 Workshops and Ghanaian Dinner  at St George's Church 415 Piccadilly Ave (near Island Park and Wellington)
Workshops: Join our special weekend guest artist Nani Agbeli to learn the energizing instrumental parts and choreography for Tokwoe, an Ewe recreational stick drumming piece from Ghana. All levels of experience welcome, ages 12 and up for the workshops.
Dinner: Follow-up the workshops with a tasty traditional Ghanaian dinner! Food made by our volunteers and African Cuisine Restaurant. All ages welcome for the dinner.
This special day promises to be a great community cultural event, and space is limited! Reservations & pre-payment required by November 22.
Sunday Schedule:
1:30-3pm drumming;    3-5pm dancing,    5-7pm dinner
Cost:
Drum workshop $25;         Dance workshop $30
Dinner $20 (kids 12 and under $10)
Workshops & Dinner Package deal: $60
Payment and Reservations: Contact us at info@baobabtree.org (613)729-0987 to reserve! Payment can be made by cheque, cash or e-transfer to our office or in person with one of our Board members.
Black Radical Imagination
The event, curated by art educators and filmmakers Erin Christovale of Los Angeles and Amir George of
Chicago, features a series of short film screenings, talks, and a workshop.The event takes
place from the 19th until the 21st of November, 2015.
Black Radical Imagination is a touring program of visual shorts that delve into the worlds of new
media, video art, and experimental narrative. Focusing on new stories within the African Diaspora,
each artist contributes their own vision of post-modern society though the state of current black
culture. An artistic movement and school of thought, Black Radical Imagination focuses on aesthetics
of AfroFuturism, AfroSurrealism, and the magnificent through the context of cinema.
Further details about Black Radical Imagination can be found on our website:
www.sawvideo.com/blackradicalimagination
We are hoping that your organization would help us in spreading the word about the Canadian premiere
of Black Radical Imagination, and to help make it a success here in Ottawa.
Ottawa's Parang/Soca Lime
Ottawa's Parang/Soca Lime, featuring LOS PAJAROS
Sunday, November 15, 2015
Doors open: 1:30pm / Show time: 2pm
Richelieu-Vanier Community Ctre, 300 Ave. des Pères Blancs, Ottawa
3's Company & the Trinidad & Tobago Association of Ottawa present: Ottawa's Parang/Soca Lime, featuring LOS PAJAROS (Toronto's No.1 Parang Group) and several local entertainers. Music by: DJ David SuperSound. Also feat. "Trini Style" food & refreshments On sale.
Tickets: Adults: Early Bird Tickets : $25.00 advance ($30.00 at the door); Children 8-16 yrs $10.00 at the door. Available @ MUGENA'S: 911A Richmond Rd, L & F: 2211 St. Joseph Blvd Orleans  (Proceeds towards local youth scholarship). Info: 613-834-4282, 613-726-1235, 613-850-0870, 613-834-1718, 613-739-0070
The Africa Study Group Presents : "Sacrificing Democracy for Security? The Dangers of Securitizing Development in Africa"
Sacrificing Democracy for Security ? Talk by Rita Abrahamsen
DATE: Wednesday, November 25th, 2015
TIME: 18:30 pm – 20:30 pm **Please note the time change/S'il vous plaît noter le changement d'heure**
LOCATION: St. Paul's university, Guigues Hall, 223 Main street, Room 103
Biography:
Rita Abrahamsen is Professor in the Graduate School of Public and International Affairs. Her research interests are in African politics, security and development, security privatization and postcolonial theory. She is the author (with M.C. Williams) of Security Beyond the State: Private Security in International Politics (Cambridge University Press, 2011) and Disciplining Democracy: Development Discourse and the Good Governance Agenda in Africa (Zed Books, 2000). Her articles have appeared in leading journals including African Affairs, Alternatives, International Political Sociology, Journal of Modern African Studies, Political Studies, Third World Quarterly and Review of African Political Economy. She was joint-editor of African Affairs, the highest ranked journal in African studies, from 2009 to 2014. Prior to joining the University of Ottawa, she was in the Department of International Politics at the University of Aberystwyth, and she has been visiting fellow at the University of Cape Town, the European University Institute in Florence, the University of Queensland in Brisbane,  the International Peace Research Institute (PRIO) in Oslo, and the Centre for Advanced Security Theory at Copenhagen University.
Le Groupe de Réflexion sur l'Afrique présente :
Devrions-nous sacrifier la démocratie pour la sécurité en Afrique?
Devrions-nous sacrifier la démocratie pour la sécurité en Afrique? Par Rita Abrahamsen
Biographie:
Rita Abrahamsen est professeure titulaire à l'École supérieure d'affaires publiques et internationales. Ses intérêts de recherche portent sur la politique africaine, la sécurité et le développement, la privatisation de la sécurité et les théories postcoloniales. Auteure (avec M.C. Williams) de Security Beyond the State: Private Security in International Politics (Cambridge University Press, 2011) and Disciplining Democracy: Development Discourse and the Good Governance Agenda in Africa (Zed Books, 2000), elle a également publié de nombreux articles parus dans des revues prestigieuses, telles que African Affairs, Alternatives, International Political Sociology, Journal of Modern African Studies, Political Studies, Third World Quarterly and Review of African Political Economy. Elle est corédactrice en chef de la revue African Affairs, l'une des mieux cotées dans le domaine des études africaines. Avant de se joindre à l'Université d'Ottawa, elle était en politique internationale à l'Université d'Aberystwyth et a été chercheuse invitée à l'Université de Cape Town, à l'Institut universitaire européen de Florence, à l'Université de Queensland de Brisbane,  à l'International Peace Research Institute (PRIO) d'Oslo, et à Centre for Advance Security Theory à  l'Université de Copenhague.
REMINDER-LAWRENCE HILL: THE ILLEGAL IN CONVERSATION WITH CBC'S WAUBGESHIG RICE

7 PM
Tuesday, November 24
Centretown United Church
507 Bank St.
Lawrence Hill will be in Ottawa to discuss his new novel The Illegal (Winner of Governor General's History Award for Popular Media and The Pierre Berton Award) on November 24 with you and CBC's Waubgeshig Rice, author of Midnight Sweatlodge and Legacy! Guaranteed to be a stimulating evening!
Advanced tickets available at Octopus Books, both locations (116 Third Ave. or 251 Bank St. 2nd floor): $10 general admission / $5 students & low-income
Advanced tickets Online: $11 general admission / $6 students & low-income
Tickets at the door: $15 general admission / $10 students & low-income.
ABOUT THE BOOK:
Keita Ali is on the run.
Like every boy on the mountainous island of Zantoroland, running is all Keita's ever wanted to do. In one of the poorest nations in the world, running means respect. Running means riches—until Keita is targeted for his father's outspoken political views and discovers he must run for his family's survival.
He signs on with notorious marathon agent Anton Hamm, but when Keita fails to place among the top finishers in his first race, he escapes into Freedom State—a wealthy island nation that has elected a government bent on deporting the refugees living within its borders in the community of AfricTown. Keita can stay safe only if he keeps moving and eludes Hamm and the officials who would deport him to his own country, where he would face almost certain death.
This is the new underground: a place where tens of thousands of people deemed to be "illegal" live below the radar of the police and government officials. As Keita surfaces from time to time to earn cash prizes by running local road races, he has to assess whether the people he meets are friends or enemies: John Falconer, a gifted student struggling to escape the limits of his AfricTown upbringing; Ivernia Beech, a spirited old woman at risk of being forced into an assisted living facility; Rocco Calder, a recreational marathoner and the immigration minister; Lula DiStefano, self-declared queen of AfricTown and madam of the community's infamous brothel; and Viola Hill, a reporter who is investigating the lengths to which her government will go to stop illegal immigration.
Keita's very existence in Freedom State is illegal. As he trains in secret, eluding capture, the stakes keep getting higher. Soon, he is running not only for his life, but for his sister's life, too.
Fast moving and compelling, The Illegal casts a satirical eye on people who have turned their backs on undocumented refugees struggling to survive in a nation that does not want them. Hill's depiction of life on the borderlands of society urges us to consider the plight of the unseen and the forgotten who live among us.
Watch book trailer: https://youtu.be/yulscKn-FW4.
CRITICAL PRAISE:
The Illegal is a twisting, intricately woven yarn that spins itself out at an incredible pace. —The Globe and Mail[The Illegal] explores many charged issues and questions. . . . [It] will, no doubt, remain in readers' minds, and may help deepen our urgent dialogue about race and immigration. —Quill and Quire
REMINDER Talk @ Carleton: "Troubling Tropes: The African Child in Colonial Postcards of the Early 1900s"
"Troubling Tropes: The African Child in Colonial Postcards of the Early 1900s"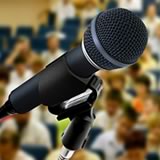 The Institute of African Studies Presents "Troubling Tropes: The African Child in Colonial Postcards of the Early 1900s" with Monica Eileen Patterson, Assistant Professor, Carleton University
Monica Eileen Patterson is an Assistant Professor in the Institute of Interdisciplinary Studies at Carleton University. She received her doctorate in Anthropology and History and a certificate in Museum Studies from the University of Michigan. Patterson is co-editor of Curating Difficult Knowledge: Violent Pasts in Public Places (Palgrave Macmillan, 2011) and Anthrohistory: Unsettling Knowledge and Questioning Discipline (University of Michigan Press, 2011). As a scholar, curator, and activist, she is particularly interested in the intersections of memory, childhood, and violence in postcolonial Africa, and the ways in which they are represented and engaged in contemporary public spheres.
In this presentation, She will examine and contextualize the dominant tropes found in representations of African children in postcards produced in South Africa and beyond in the early 1900s. She will also consider the circulation of these images and the ideas about Africa and Africans that they reflected and helped produce, both then and now.

For event poster, click here
This is part of the African Studies Brownbag Seminar Series
(http://www.carleton.ca/africanstudies/)
For more information, please contact the Institute of African Studies at
613-520-2600 ext. 2220 or African_Studies@carleton.ca
*For a campus map, please see: http://carleton.ca/campus/map/
Junior Fellowship Opportunity for the Summer with Engineers without Borders
Carleton University's Engineers without Borders Chapter will be selecting one Carleton student to partake in the Junior Fellowship program over the coming summer months. Engineers without Borders Canada (EWB) is an international development organization who works primarily in sub-Saharan Africa and Canada. The internship is a fully-funded position working with one EWB's ventures in either Canada, Ghana, Uganda, Kenya, Zambia, or Malawi. The applicant DOES NOT need to be a member of EWB to apply, hence we're asking you to please forward the notice of application to anyone who may be interested.
Students are eligible to apply if they are returning to school the year following the fellowship and are willing to commit to taking a leadership role within that following school year at Carleton's EWB chapter.
How to Apply:
1. Fill out the JF application form here: https://docs.google.com/forms/d/1Rs48weipWPh_qShU086tH9qKVVWz5CAX4H8M_LCZF3Q/viewform
2. Send your resume to juniorfellow@ewb.ca with the subject title "First Last Name_Chapter_Application 2015"
(Example: Will Smith_Carleton University_Application 2015)
The application is due Sunday, November 15th at 11:59pm. Selected candidates will be contacted for the first round of interviews between November 16th-18th. Any questions about the fellowship can be directed to sujinchang@ewb.ca
More information about the Junior Fellowship can be found here:http://www.ewb.ca/ideas/junior-fellowship-program-jf
Learn more about EWB's ventures here:
http://www.ewb.ca/ventures
Call for Papers: Democratic Aspirations and"Authoritarian Democracies" in Central Africa
Framework for the Papers
Disciplinary framework: history, political science, sociology, geography, law,
anthropology, and socio-economics.
Methodological framework: particular attention will be paid to: strong
contextualization, combining a solid theoretical approach and fieldwork, empirical
studies, original corpuses, and the interplay between local and regional issues. The
aim is to offer an alternative to a geostrategic approach and to humanitarian
testimonies. The focus will be on individuals and communities caught in these power
struggles.
The article submissions, in French or English (4,500 characters, spaces included),
must feature:
• A title
• A research question
• A theoretical framework
• Empirical material
• Main results
• Bibliographical references (they are not included in the character count).
Calendar:
• Proposals must be submitted by December 9, 2015 to: tiermond@univ-
paris1.fr;
• Authors will be notified by the editors and the Editorial Committee of their
preselection by January 6, 2016;
• First drafts must be sent by March 14, 2016 to: tiermond@univ-paris1.fr
For more information in French or English, click here
Call for MA/PhD assistantship: Feminist & Critical Race perspectives on African globalization
Department of Geography and the Environment,
University of Texas at Austin
The Department of Geography and the Environment at the University of Texas, Austin is currently accepting applications for our graduate program. Amongst these, there is one funded MA/doctoral research assistantship available to work with Dr Caroline Faria on an NSF funded project titled "Globalization and the Impacts of Emergent Commodity Networks on Local Economic and Cultural Geographies" (#1461686).
The NSF-funded research project in question examines the hair, beauty and fashion industry, and centers a grounded analysis of race, class and gender power. The project is multi-sited, focusing on Kampala, Uganda and its ties to Dubai, UAE. The successful applicant will act as a research assistant on this project including organizing, coding and analyzing visual, textual, interview and focus group data on the fashion, beauty and hair industry. The assistantship includes a monthly stipend, full tuition coverage and benefits, as well as funds for travel to 1 or more annual conferences to present our findings.
Over the funded period, the fellow will conduct their own independent research in pursuit of an MA or MA/PhD. Those applicants best suited for the position will be keen to center feminist and critical race geographic theory, economic and/or political geographies that integrate commodities, and a geographic interest in Africa, the Gulf region and/or East Asia. Methodologically, an interest in a range of methods, are welcomed, including: the use of GIScience, qualitative, quantitative approaches and/or mixed methods.
The University of Texas is an AA/EEO employer. You can learn more about our program, and our faculty and graduate students here: http://www.utexas.edu/cola/geography/. We encourage diversity amongst our student body and warmly welcome applications from women, minorities, non-US citizens, first generation graduate students and all others whose backgrounds will contribute to the diversity of our community.
The deadline for applications to the Department of Geography and the Environment at UT-Austin is January 1st
For more details see this link:
http://www.utexas.edu/ogs/admissions/
Note that some US or permanent resident applicants to the graduate school may be eligible for a waiver of their application fee based on documented financial need.http://www.utexas.edu/ogs/admissions/fee_waiver.html