Applying for OSAP is easier than ever, thanks to a redesigned and simplified online application. But applying is just the first step. You still have to submit your supporting documents, receive your funding and ensure your student account is paid by the fee payment deadline. Here are our top five OSAP articles that will get you through the application process without breaking a sweat.
1. Submit Your Supporting Documents Online
After you submit your application, your required supporting documents will be listed on the Print/Upload page of your account. All supporting documents with the exception of your MSFAA, are processed by us at the Awards Office. While you can deliver them to us via mail or in-person, uploading is the easiest (you don't have to leave your house) and offers the fastest processing times. Read our tips for ensuring a clear, high-quality scan in the required PDF format.
2. How to Compress a PDF
So you've committed to uploading your OSAP documents online through your OSAP account. You printed them, signed them, and then scanned them into the required PDF format. You go to upload them and the OSAP website says they exceed the file size limitation of 1 MB.
Before you break down have a read through our post on compressing PDFs. It links to a wonderful WikiHow article that will have the OSAP website accepting your docs in no time.
3. Where to take your MSFAA
If it's your first time applying for OSAP, you will have to submit a Master Student Financial Assistance Agreement (MSFAA). The MSFAA is a multi-year financial aid agreement that outlines your responsibilities and the terms and conditions of accepting and repaying your student loans. This document must be taken to a designated Canada Post Outlet where it will be sent directly to the Ministry of Advanced Education and Skills Development. Read our article for a list of outlets in Ottawa.
4. How Confirmation of Enrolment Works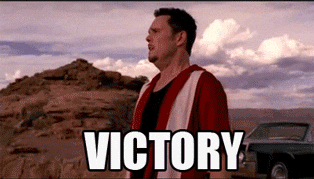 Success! Your application is submitted and all documents have been sent. What's next? Well, processing will begin in June and you will be able to review your funding summary through your OSAP account. You'll want to monitor your OSAP Message Centre and Carleton e-mail address for important messages about your application. Then, the last step before you receive your funding at the start of September is that we must confirm your enrolment at Carleton to OSAP. That's right, we take care of this as long as your application is fully processed and you are registered in the correct courseload. Read the details about how it works.
5. How Paying Tuition With OSAP Works
Once you have your funding from OSAP, it is your responsibility to ensure your student account is paid before the fee payment deadline. There are two important things you need to know about when planning to pay your tuition with OSAP; fee redirection, and payment deadline deferrals. Our article on how paying tuition with OSAP works covers both.