Hey, everyone, it's Ilana here from the Awards Office. The OSAP application now has the option to upload required supporting documents to your application directly. But what if you don't have a scanner?
Who even owns a scanner? Is that still a thing? Should you go out and buy one? What could go wrong?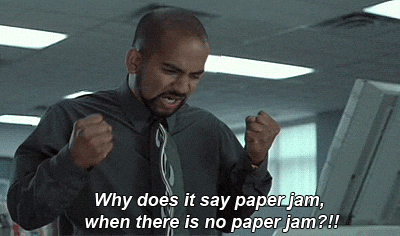 The answer is no, don't bother getting a scanner. It's 2017. There's an app for everything, including scanning docs into a PDF using your phone's camera.
Tiny Scanner
Enter, Tiny Scanner, a free app available for iOS and Android that basically turns your device into a portable scanner. Even better, it saves what you scan into a PDF document, the required format for uploading OSAP docs.
Using Tiny Scanner is super simple. Let's look at an example using the Android version of the app. There may be some slight variances in the user interface if you're following along on iOS.
Overall the process was very easy and it only took five minutes to scan an Application Signature and Declaration document for an OSAP application.
Scanning the first page
I opened Tiny Scanner and selected the camera icon to begin scanning the document.
This part was the hardest and it may have had something to do with the venti mocha latte I consumed before writing this. After a few tries, I got a good clear shot of the first page. I then hit the checkmark, obviously the universal sign for "it's good!".
Ensuring document clarity
Now I was presented with some filtering options. Because this is a text document, I wanted it to be bright and clear with enough contrast for the black text to be readable. The app doesn't tell you what the filtering options "do" so you have to tinker a bit. The icon that looks like half of the "Olympics" logo seemed to provide the best picture quality for text.
Happy with the image clarity, I hit the checkmark icon again and was prompted to name the document. Being lazy, I left the field as is so it saved as "New Document".
Scanning additional pages
I still needed to scan the additional two pages. The OSAP website is going to require all three pages to be in one single PDF. After saving my document, there was now a camera icon with a plus sign next to it. Selecting this let me scan the additional pages.
Downloading the document
With all pages scanned, I needed to get this bad boy onto my computer to upload it to the OSAP website.
After selecting the 'Share' icon to get my PDF into my Google Drive,  I noticed my favorite feature of Tiny Scanner. Tiny Scanner gives you three options for file size; small, medium and large. For my document, the large setting would have made my file 4.03 MB, which is too big for the OSAP document upload. The small option made my document 783.43 KB, well under the 1 MB file-size limit.
Now with my document saved in my Google Drive, I can download it to my computer and upload it to my OSAP account. How easy!
Conclusion: It's like a scanner, but tiny?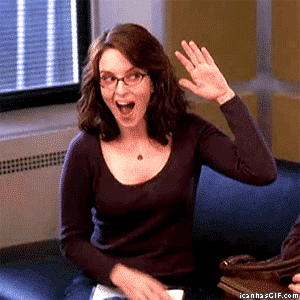 Even if you have access to a scanner or photocopier, Tiny Scanner is a great hassle-free option for scanning OSAP documents into PDF. On top of that, you can easily tinker with the file size before sending it. Guaranteed not to jam.
Note about the free version
From what I can tell, the free version limits saved documents in the app to three. This means if you have four OSAP documents to scan, you'll have to delete one to scan the fourth.