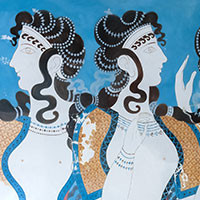 Curious about the birthplace of democracy, theatre, western literature and philosophy? With its timeless art and architecture, Greece is still the center of our cultural imagination. Listen to Professor Shane Hawkins as he talks about some of the marvels you can expect to see firsthand on the upcoming 11 day small group trip to Greece which he will be leading. This trip is taking place October 11-21, 2018 so learn more!
Register for the webinar here:
Webinar takes place on Wednesday, January 24 at 2:00pm et
For more information on the trip, please head here.