These instructions will help assist with adding a departmental shared mailbox to your Outlook 2019 client on your Windows desktop. First we will insure your primary mail account is set and working. You can skip this section if you already have your personal mailbox set up.
Adding a primary mailbox
Click on the Windows start button in the bottom left of your desktop and then choose Outlook.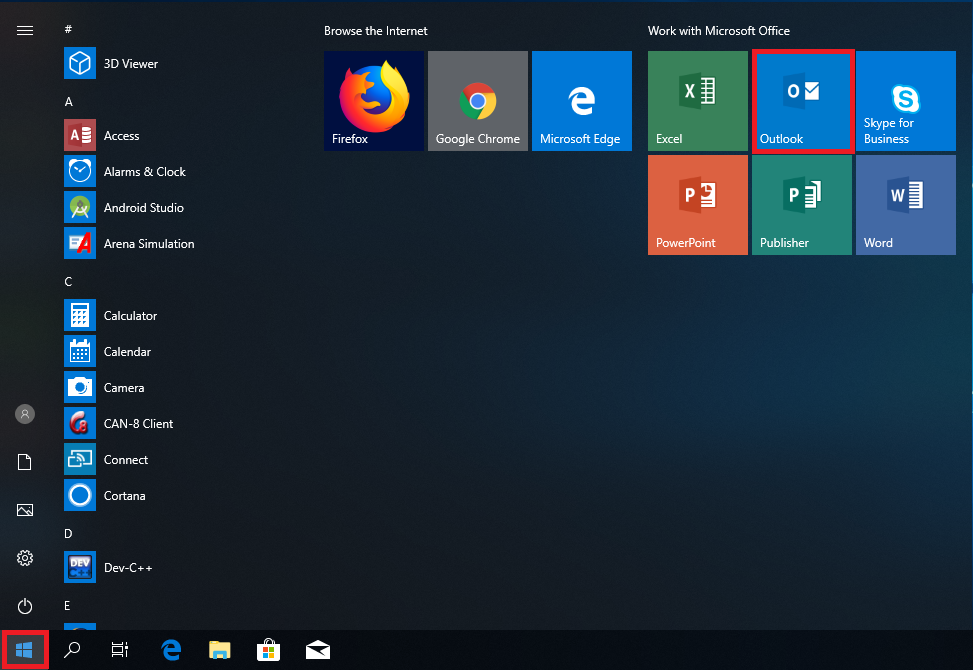 If you do not see this icon, you can start typing the word 'Outlook' for the software to appear.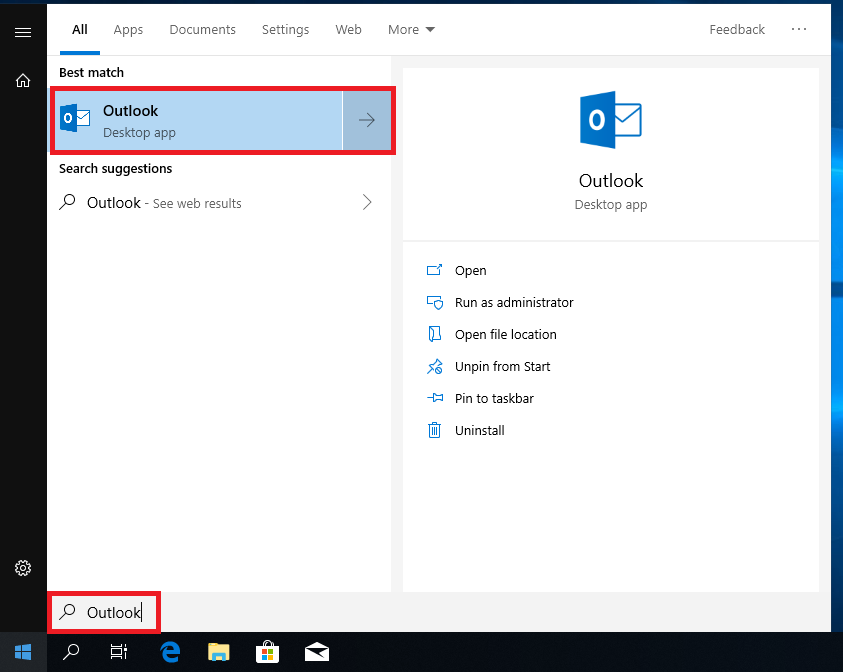 Opening Outlook will produce a screen with your email account already set. Click OK and you will be presented with our Carleton Single Sign-On (SSO) Portal. Login with your full email address (firstnamelastname@cunet.carleton.ca) and your MyCarletonOne password.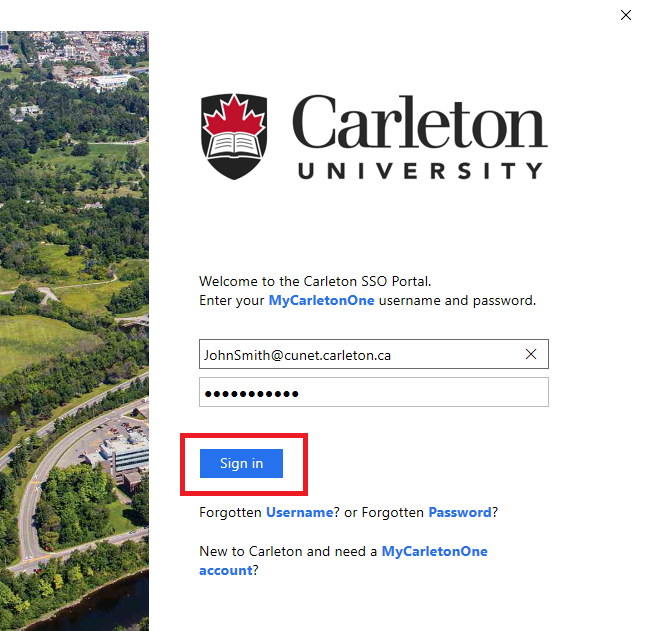 If you have secondary two-factor authentication (DUO), you will be asked to perform a DUO push to login as well.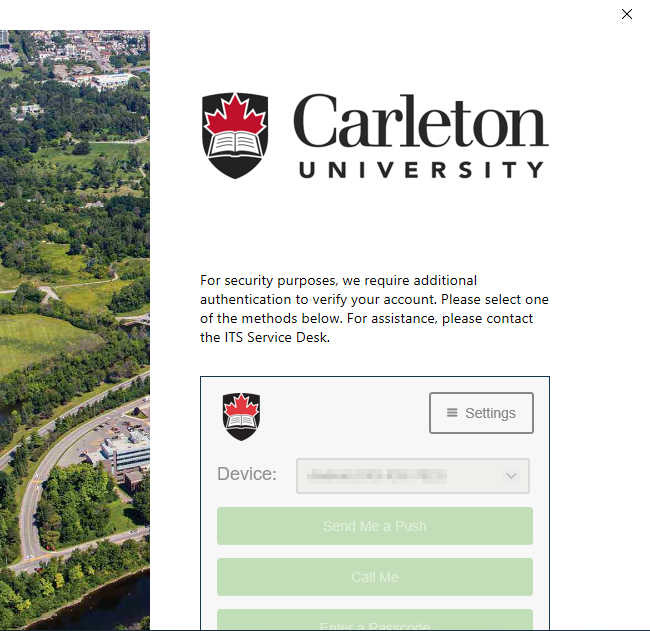 The next screen will ask for your organization to manage your device. You can leave this checked and then press 'Yes'.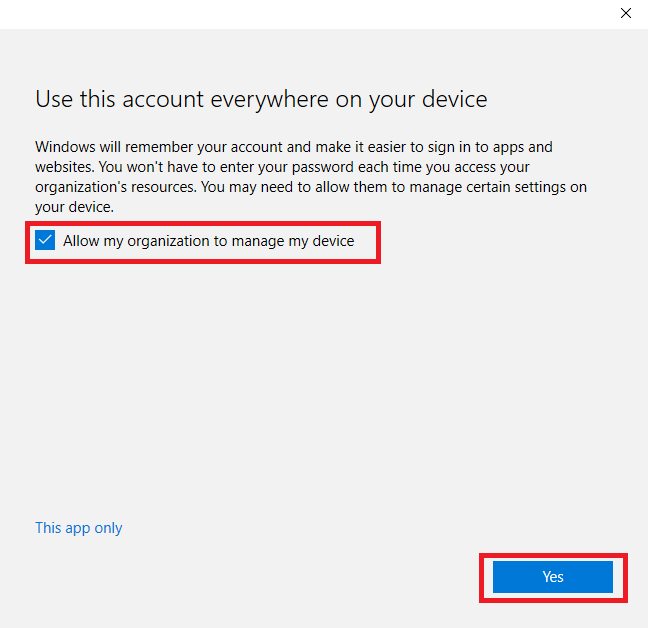 Then press 'Done' on this next screen.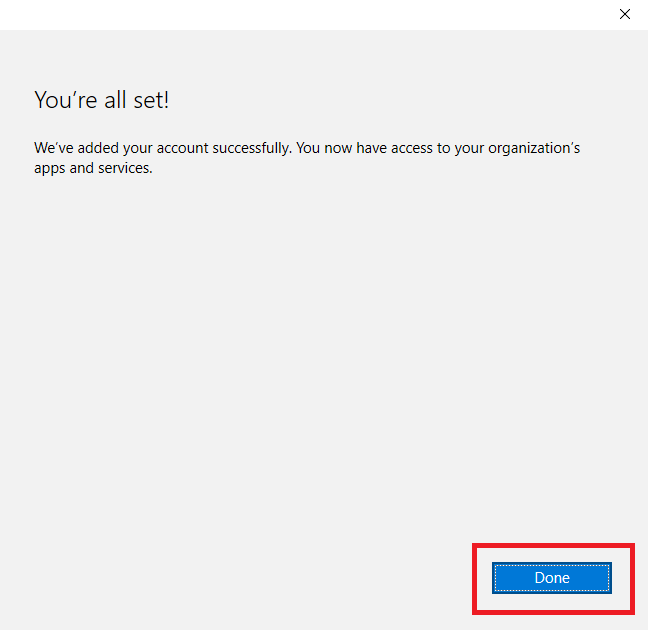 You are now done adding your primary mailbox to Outlook and can proceed with adding a Shared Mailbox. The below section will go through the steps to add this shared mailbox.
Adding a Shared Mailbox
Now that your email account is setup, we will work on adding the shared mailbox. Press the Windows Start button again in the bottom left of your desktop. Start typing out 'Control Panel' to get the program to appear. Open this program.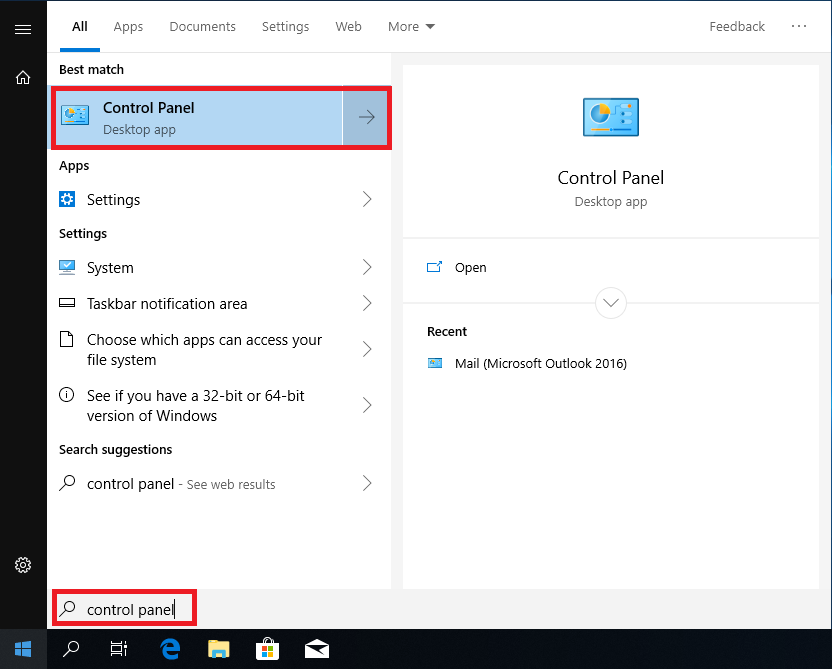 Change the 'View by' mode at the top right to 'Small Icons' and then click on Mail (Microsoft Outlook 2016)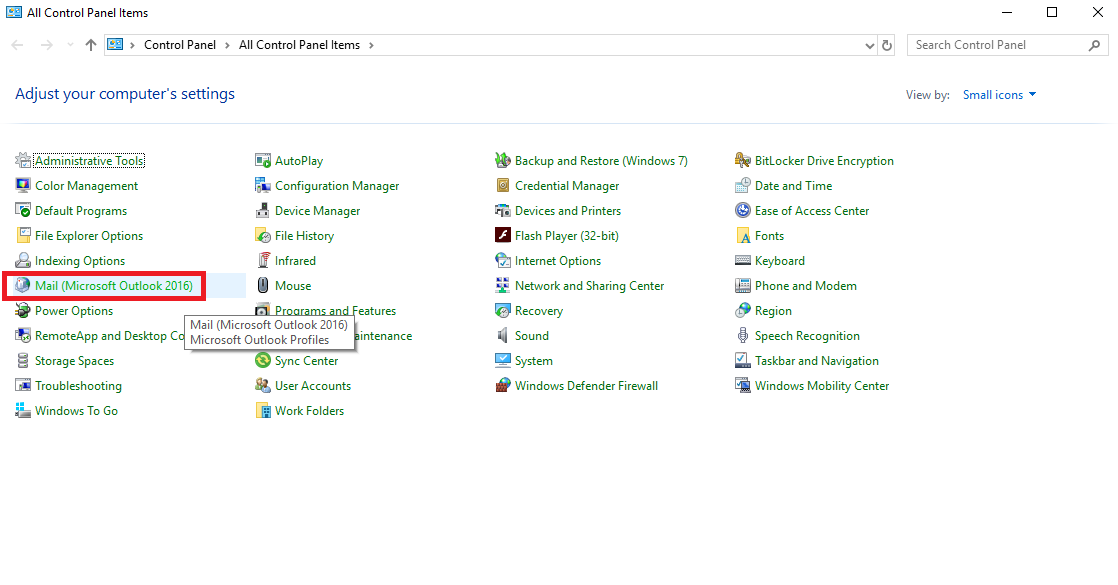 A new window will come up. Click on 'Email Accounts' at the top.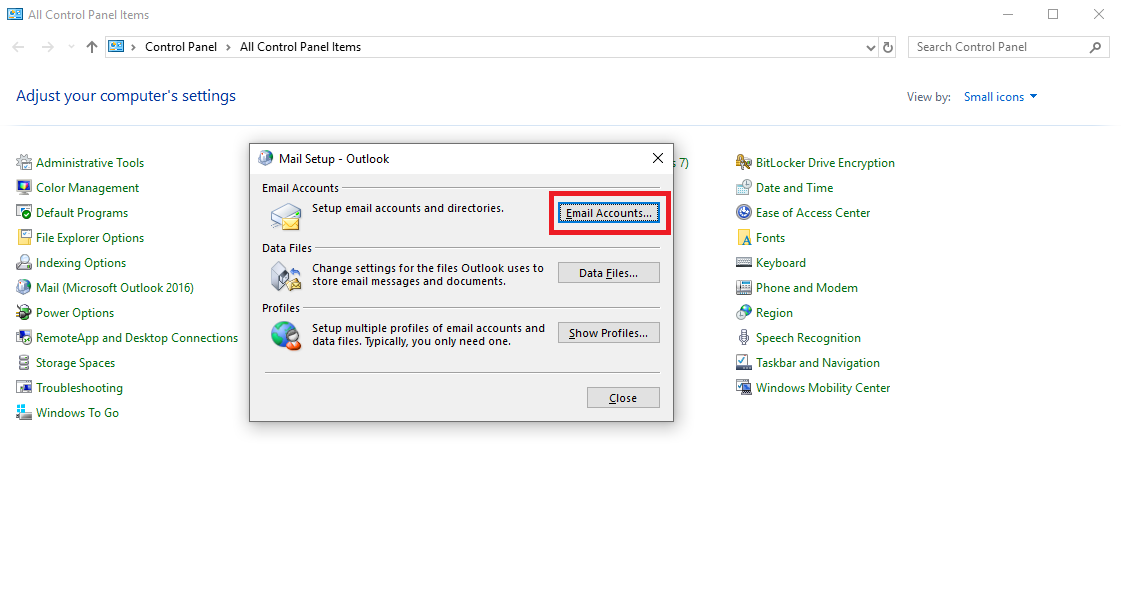 The Account Settings window will come up. Click 'Change' on the Email tab.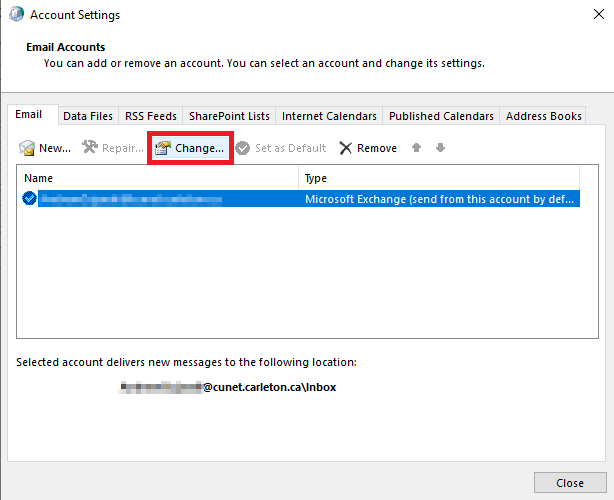 Your primary email account will display on the screen. Click on 'More Settings' at the bottom right.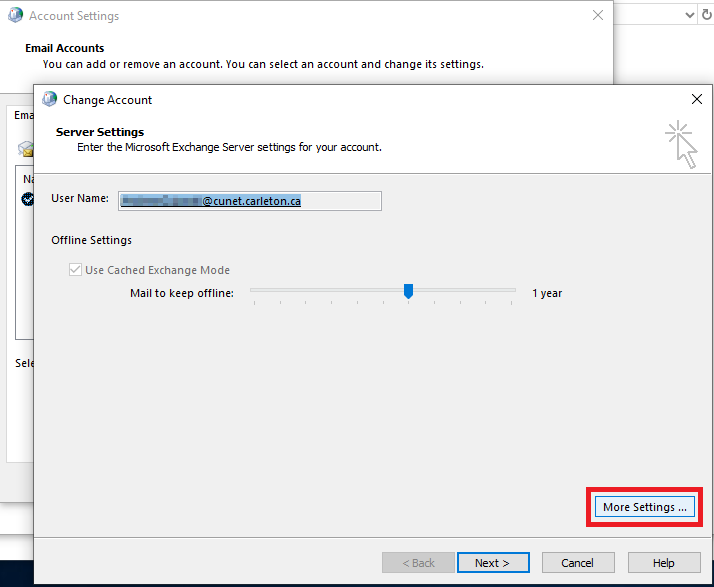 Click on the 'Advanced' tab in the window that appears. Then click on 'Add'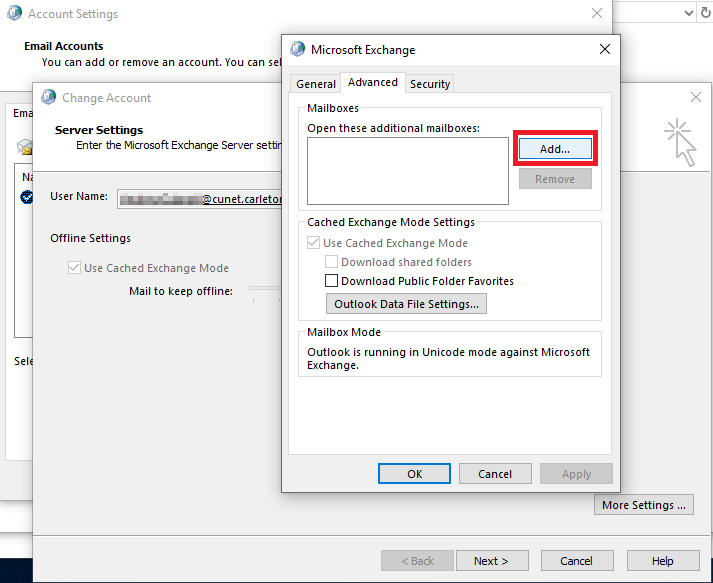 Enter in the name of the shared mailbox. Do not include @cunet.carleton.ca. Click OK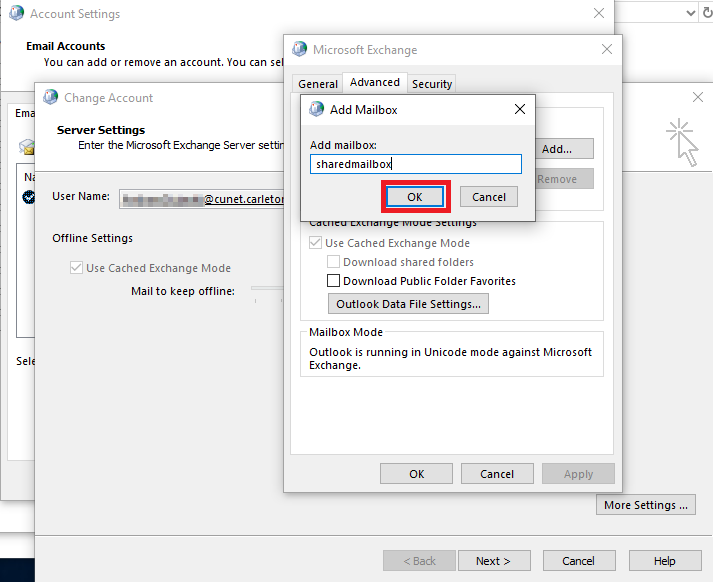 The shared mailbox name will show up in the box at the top of the window. Click OK and then click on Next >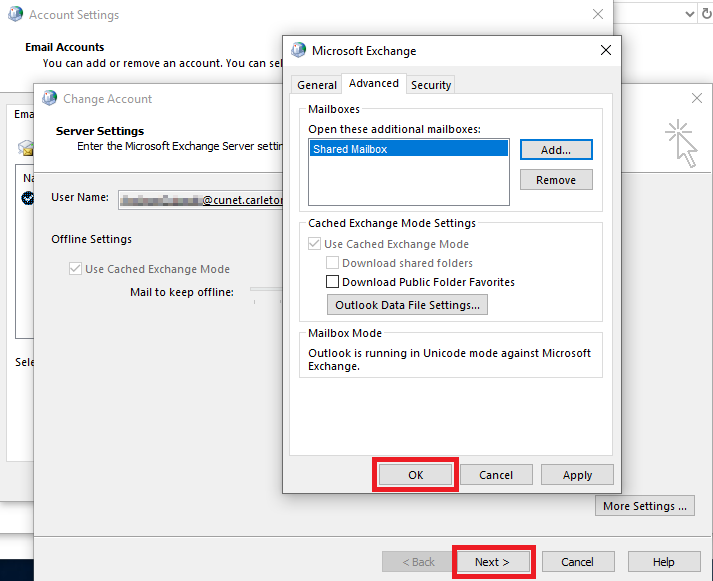 The shared mailbox is now added. Click Finish and close all other control panel windows that have come up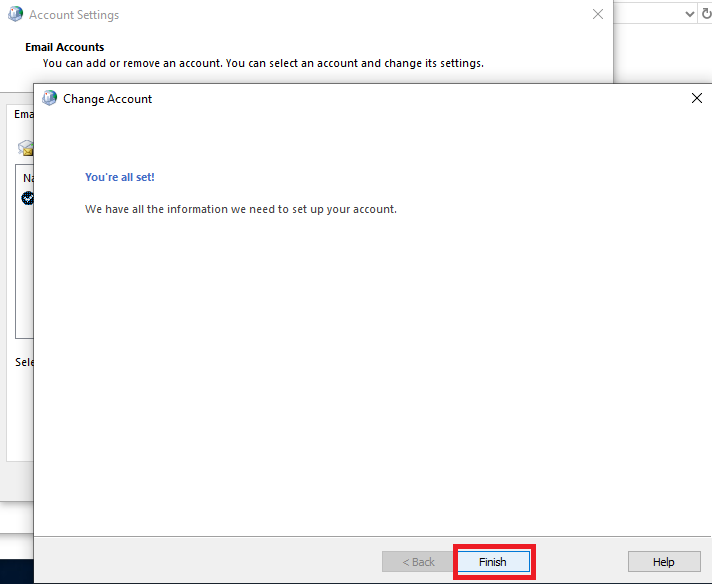 Now open up Outlook again. The program might take a little longer to open this time around as it is adding the shared mailbox for the first time. When Outlook is open, scroll down to the bottom of the left pane to find the new Shared Mailbox at the botttom of the page. You can now expand this to show the inbox.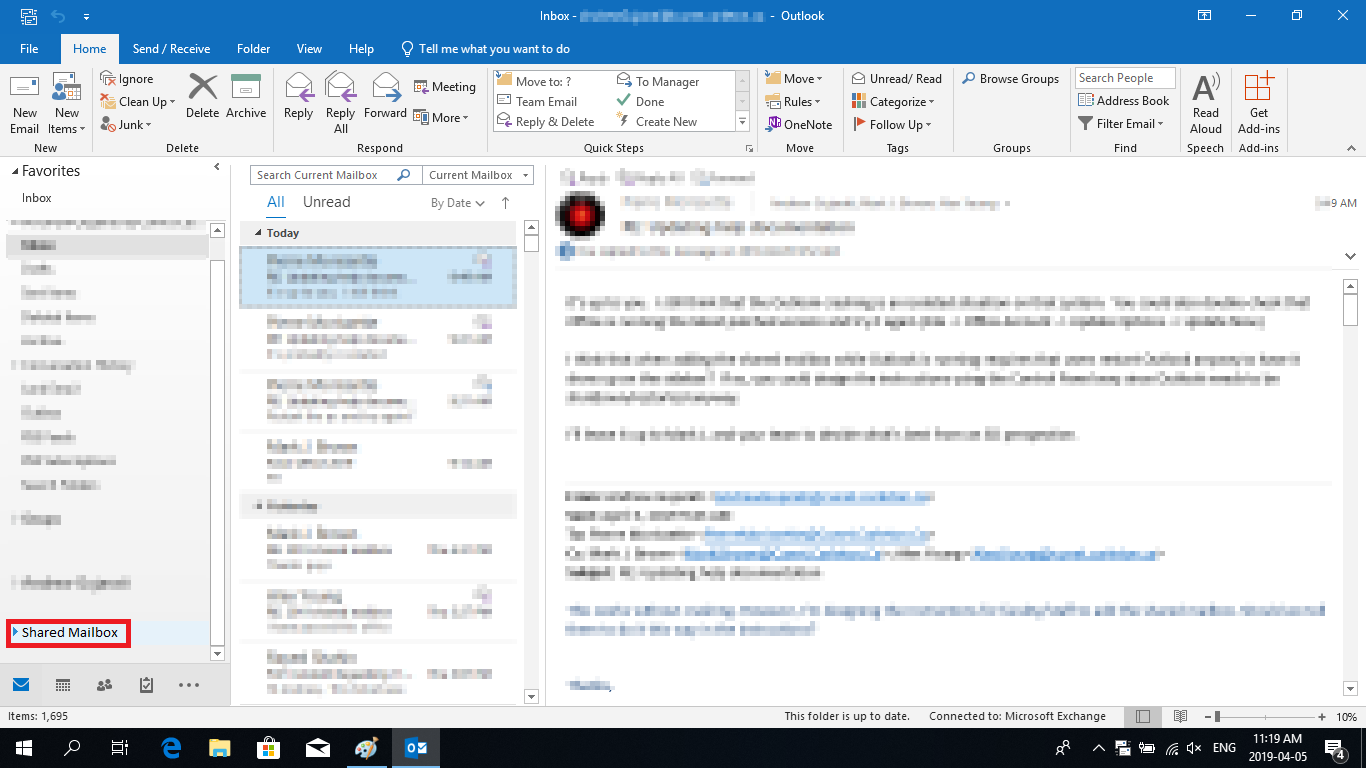 If you have any issues adding your primary email account or the shared mailbox, contact the ITS Service Desk for assistance.
Was this page helpful?
10 people found this useful