Earli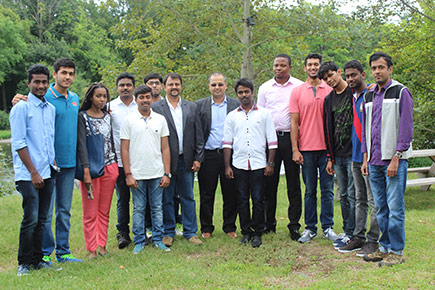 er this month, 11 students from one of India's top engineering colleges began a four-week international internship organized by Carleton's Canada-India Centre for Excellence (CICE), a pilot program that supports the centre's goal of promoting intercultural connections and education.
The students, who came to Ottawa with Devarajaiah R.M. from the Acharya Institute of Technology in Bengaluru, India, are all in their third- or fourth-year of undergraduate degrees in either mechanical or aeronautical engineering.
At Carleton, they are being taught subjects such as robotics, control systems, avionics and unmanned aerial vehicles by a pair of PhD scholars, Julius Osemudiamen Adoghe and Malik Al-Isawi. The PhD scholars' supervisor, Prof. Jurek Sasiadek, is the university's academic lead for the internship and helped develop the curriculum.
Read the full story here.