Lieutenant-General Frances Allen, CMM, CD, Vice-Chief of the Defence Staff
Distinguished Guest and Opening Speaker
Lieutenant-General Frances Allen enrolled in the Canadian Armed Forces in 1983. After graduation from Queen's University in 1987 with an Honours Degree in Statistics, Lieutenant-General Allen completed her CELE Air training in 1988.
Staff appointments have included the Operations Officer for the Information Protection Centre, Executive Assistant to the Vice-Chief of the Defence Staff, Director Support Operations in the Strategic Joint Staff. On promotion in 2014 to Brigadier-General, she assumed the post of Director General Defence Security at NDHQ. Lieutenant-General Allen also served as Director General Cyberspace, Director General Information Management Operations at NDHQ and Joint Force Cyber Component Commander. She was appointed Deputy Vice Chief of the Defence Staff after being promoted to Major-General in June 2018. She was promoted to the rank of Lieutenant-General in July 2020.
In July 2020, Lieutenant-General Allen was appointed to serve as Military Representative of Canada to the NATO Military Committee in Brussels, Belgium. She returned to Canada in June 2021 to assume the role of Vice Chief of Defence Staff, the first woman to hold this position in the Canadian Armed Forces.
Lieutenant-General Allen is a graduate of Queen's University, the Canadian Forces Command and Staff College and Canadian Forces College National Security Program. She holds a Masters' Degree in Defence Studies from the Royal Military College and has been invested as a Commander of the Order of Military Merit.
For an unabridged biography, please visit the following link.
H.E. Yulia Kovaliv, Ukraine's Ambassador to Canada
Keynote Speaker
Yuliya Kovaliv was appointed Ukraine's Ambassador to Canada and arrived to Ottawa on March 29, 2022. She has almost ten years of experience in executive positions in public administration and Ukraine's investment promotion. Prior to joining the Embassy Ambassador Kovaliv held the position of the Deputy Head of Office of the President of Ukraine in charge of economic policy development and IFIs coordination. She also served as the Deputy Chair of the Supervisory Board of National State-Owned oil & gas company "Naftogaz of Ukraine" (2019-2021), the Deputy Secretary of the National Investment Council of Ukraine under the President Ukraine and the Member of the National Reform Council. In 2017- 2019 Ambassador Kovaliv served as the Head of the Office of the National Investment Council of Ukraine under the President of Ukraine, advisory platform, which included global business leaders and IFIs, where she was in charge of investment promotion, policy dialogue, and FDI attraction.
Dr. Balkan Devlen
Opening Ceremonies Panel Moderator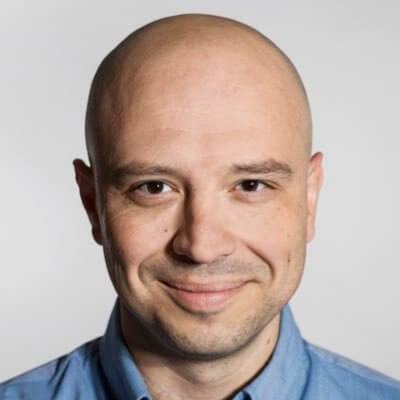 Balkan Devlen is the Director of the Centre in Modern Turkish Studies (MTS) at the Norman Paterson School of International Affairs at Carleton University, a Senior Fellow at the MacDonald-Laurier Institute, and a Superforecaster for Good Judgment, Inc.
His current research is focused on Geopolitics from the Baltic Sea to the Black Sea, especially the foreign and security policies of Russia and Turkey, and best tools for dealing with uncertainty and making better decisions when stakes are high, from probabilistic forecasting and wargaming to strategic foresight and scenarios.
To read an extended biography, please visit the following link.
H.E. Kaspar Ozolins, Ambassador of Latvia to Canada
Opening Ceremonies Panelist
Kaspars Ozoliņš began his diplomatic career with the Ministry in 1994. He has worked at the International Organizations Department and the Security Policy Division, as well as heading the Russia Division and the Security Policy Department. Kaspars Ozoliņš has served at the Embassy of Latvia in Sweden and the USA, and he has been representative of Latvia in the trilateral Latvia-Russia-OSCE commission and Deputy Director of the State Chancellery for the prevention of hybrid threat.
Kaspars Ozoliņš has been posted as Ambassador of Latvia to the Czech Republic, Croatia, and Denmark. He has worked as Head of the Security Policy and International Organisations Directorate since 2019.
Ozoliņš holds a master's degree in history from the University of Latvia. He has pursued his professional development in the European security policy courses offered by the Council of Europe and in George C. Marshall European Center for Security Studies in Germany.
Katherine Brucker, Deputy Chief of Mission at the U.S. Embassy in Ottawa
Opening Ceremonies Panelist
Katherine Brucker is a career member of the Senior Foreign Service. Her assignments include both bilateral and multilateral work as well as extensive experience on the Secretary of State's staff.
Ms. Brucker began her career in 1994 as an Economic Officer in Port-au-Prince, Haiti working on economic development in a post-conflict society. Following a year of economic training in Washington (2000-2001), Ms. Brucker joined the U.S. Mission to the Organization for Security and Cooperation in Europe (OSCE) in Vienna. There she worked on Good Governance, Counter Terrorism as well as Balkan and Central Asian issues. Key achievements include winning agreement from all 55 OSCE participating States for action on terrorist financing and enhanced travel document security. From 2014 to 2017 she served as Deputy Chief of Mission in Libreville, Gabon. In August 2017 she transferred to Abidjan, Côte d'Ivoire and immediately became Chargé d'Affaires, a position she held for two years until the arrival of an Ambassador. In August 2020 she arrived in Ottawa, Canada to take up her duties as Deputy Chief of Mission.
Ms. Brucker is a graduate of Tulane University of Louisiana (BA in History and French) and of Thunderbird (American Graduate School of International Management), Phoenix, AZ (Masters in International Management).
For an unabridged biography, please visit the following link.
Jonathan Berkshire Miller
Opening Ceremonies Panelist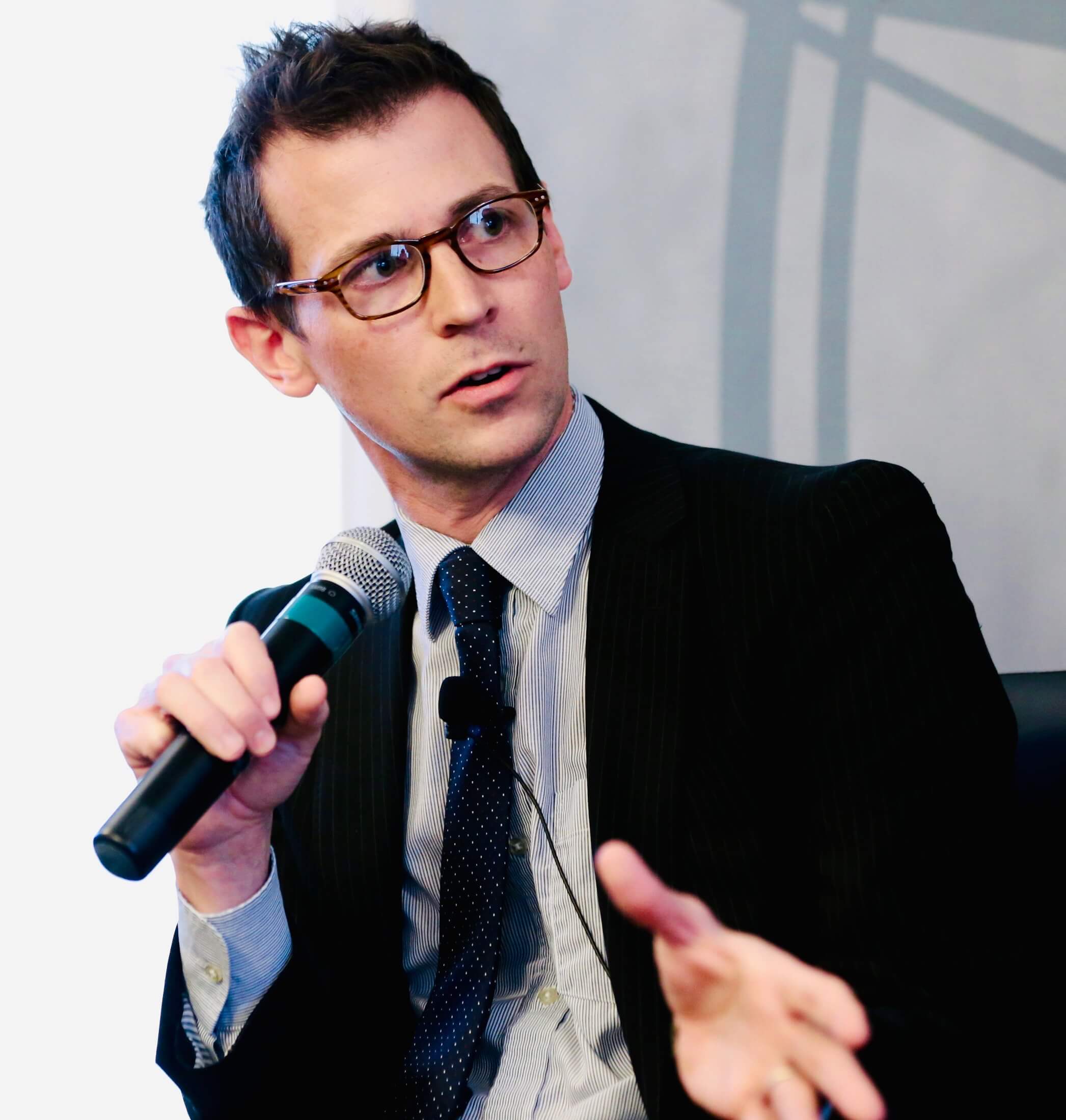 Jonathan is an international affairs professional with expertise on security, defense and geo-economic issues in the Indo-Pacific. He has held a variety of positions in the private and public sector. Currently, he is a senior fellow with the Japan Institute of International Affairs (JIIA). Miller is also senior fellow and director of the Foreign Affairs, National Defence and National Security program at the Ottawa-based Macdonald Laurier Institute, Senior Fellow on East Asia for the Tokyo-based Asian Forum Japan and the Director and co-founder of the Council on International Policy. He also holds appointments as Canada's ASEAN Regional Forum Expert and Eminent Person (EEP) and as a Responsible Leader for the BMW Foundation.
Previously, he was an international affairs fellow with the Council on Foreign Relations, based in Tokyo. Other former appointments and roles include terms as a Distinguished Fellow with the Asia-Pacific Foundation of Canada, and Senior Fellow on East Asia for the New York-based EastWest Institute. Miller also held a fellowship on Japan with the Pacific Forum CSIS from 2013-16, and has held a number of other visiting fellowships on Asian security matters, including at JIIA and the National Institute of Defense Studies (Ministry of Defense – Japan).
To read the unabridged biography, please visit the following link.
Daniel McBryde
Saturday Luncheon Speaker
Daniel obtained an undergraduate degree in history and political science, as well as a Master's degree in history at the University of Ottawa. He then completed a second Master's degree in international relations at Carleton University.
Before joining the Canadian civil service in 2006, Dan was a history professor and served as a policy advisor to a Member of Parliament and a Senator. Since joining the public service, he has worked as a policy analyst on a range of files in several departments, including Afghanistan counter narcotics; critical infrastructure protection; Trans-Pacific Partnership negotiations; and the counter-ISIS campaign. He has also served as a speechwriter to the Minister of National Defence and as a senior analyst supporting the Senate National Security and Defence committee. He has worked at Global Affairs Canada's international cyber policy team since 2016. He supported Canada's head of delegation at the 2016-17 UN Group of Governmental Experts (GGE) and at the 2019-21 UN cyber Open-Ended Working Group (OEWG).
He is currently Canada's head of delegation to the 2021-25 UN Cyber OEWG.
Hon. David Collenette, PC
Closing Ceremonies Speaker
David Collenette PC, LLD, FCILT, served as a Liberal Member of Parliament from Toronto for 21 years and as a Cabinet Minister under three Prime Ministers – Pierre Trudeau, John Turner and Jean Chretien – for a period of 11 years. He held several portfolios including Multiculturalism, National Defence, Veterans' Affairs, Crown Corporations, Minister for the Greater Toronto Area and was Canada's second longest-serving Minister of Transport (1997-2003). While at National Defence Collenette oversaw the reorganization, restructuring and re-engineering of the department as part of major government-wide budget cuts to address the deficit.
During his time as minister, the Canadian Armed Forces served with the United Nations Protective Force (UNPROFOR) in the former Yugoslavia. This included the first-ever NATO air campaign with the bombing of Bosnian-Serb targets. (Operation Deliberate Force) which was an instrumental step towards a peace agreement (The Dayton Accords). On Canada's behalf, he was a strong advocate at the North Atlantic Council for NATO enlargement through the Partnership for Peace Program (PfP).
Since his retirement from Parliament, Collenette has worked as an advisor to many companies in the defence and transportation industries, including Senior Counsel, Hill+Knowlton Strategies. He has been a member of the International Advisory Board of the School of International Affairs at Stanford University, California; Senior Fellow at Ryerson University and Distinguished Fellow at Glendon College, York University. He has also been active on boards of directors for several non-profit and served on many democratic development missions around the world for the National Democratic Institute, Washington, DC. He was Chair of the Chartered Institute of Logistics and Transport in North America, (2012-2016) and Vice President of its International division (2012-2017).