Carleton University's Innovation Hub capped off Women's History Month with a showcase and celebration of women in entrepreneurship. Together with the Sprott School of Business, Hatch, and the Carleton University Students' Association's Womxn's Centre, the Hub hosted the Female Founders Street Market in the Nicol Building on March 30.
The event featured 14 female founders who participated in the market, which was open to all. It also provided them the opportunity to network with other female business owners, and to speak with students hoping to follow in their footsteps one day.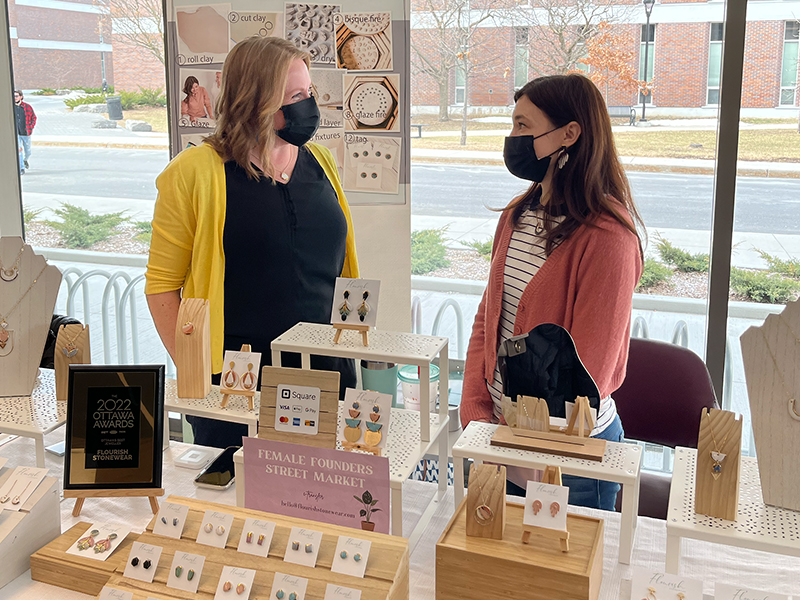 Kirsten Josling, fourth-year Bachelor of International Business student at Sprott who also works with Innovation Hub, said that the Carleton community turned out in strong numbers to support the entrepreneurs and sent the message that "we're interested in what you're doing and we're here to listen and here to support."
"This show of camaraderie and support at the market was truly inspiring and something we should carry with us. It is the type of inspiration that can convince someone to start their own business or believe they have what it takes to take up space at the table because there are others like them doing the same."
Melissa Pole, visual artist of 15 years who showcased her work at the market, expressed her excitement at being able to present her creations in-person after two years of virtual exhibits, while connecting with other women entrepreneurs.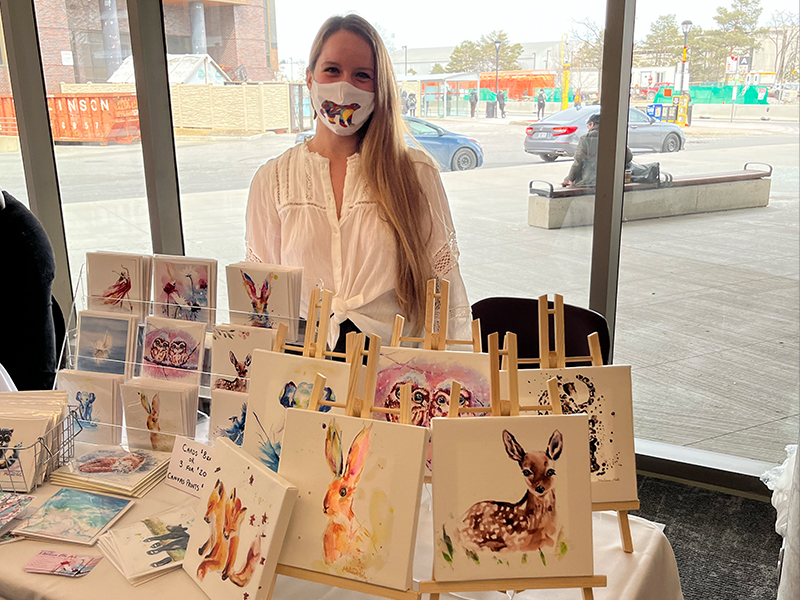 "It's nice to see the reality that it's not all patriarchal – there are also women that lead businesses and provide for their communities. I think it's really awesome."
Emily Carr is a fourth-year Bachelor of Arts student at Carleton University and member of Hatch who launched her company, Brewd, last year. She has created a coffee-based body exfoliator that she sells out of coffee shops in Ottawa. With her sights on growing her business, Emily participated in the event to gain confidence when speaking about her product, as well as to receive feedback on her product and business.
"Being here I feel supported by the school. And as for the girls that are organizing it – I'm really grateful that they put all their time aside, while being students and having a million other things to work on, to create an environment like this," Emily added.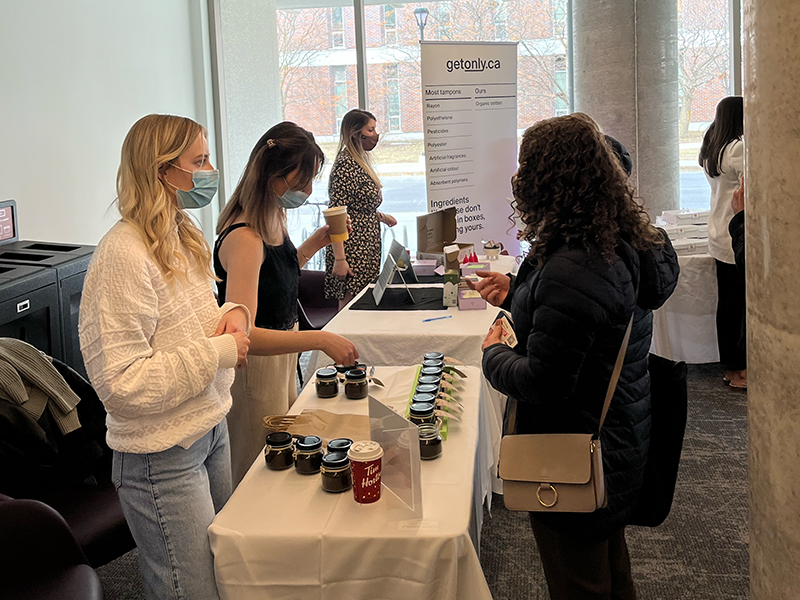 The event saw 300 attendees, with some vendors selling out. All 14 founders who participated expressed interest in attending a similar event in the future, and the organizers are considering making the Female Founders Street Market a recurring event.
"It's really nice to see so many young people having the courage to start their own businesses," said Larra Milliken from Flourish Stonewear. "To them, I just want to say don't stick with your first version of yourself. Keep remaking who you are until you're happy with the brand you have or the work you're doing. Keep striving for a better version of who you are."
The event concluded with a keynote address from Patricia Bebia Mawa, the co-founder and executive vice president of Silvertrust Media and Afroglobal Television. Silvertrust Media is a renowned communications and entertainment company based out of Toronto, and Afroglobal Television is a global channel catering to people of African heritage around the world.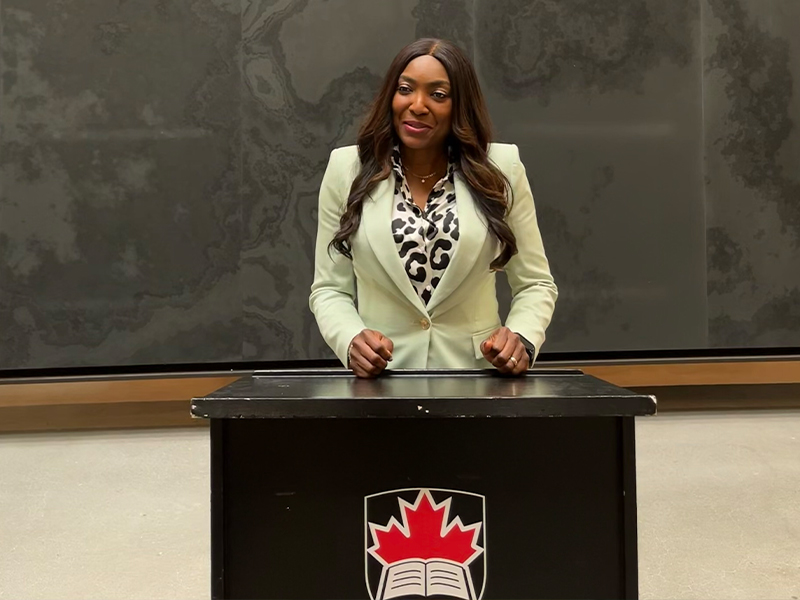 Patricia had one key message to women entrepreneurs and aspiring entrepreneurs.
"Go big and don't think small."
"It is time for women to do big things. If you're doing your business in Ottawa, think about expanding to Ontario. If you're in Ontario, think of expanding to the rest of Canada, and even internationally. Don't be afraid to go to the banks and ask for loans – just come up with a very good business plan and make sure that your foundation is strong. Don't be afraid to go big. Men boldly go into the marketplace with big ideas and ask for money and get the job done – and I think we can do better."
Female Founders Street Market Exhibitors