A lot of learning can take place over a quarter-century.
Just ask the more than 30,000 Ottawa-area youths who have taken part in tech-based education programs and summer camps with Carleton's Virtual Ventures (VV) over the past 25 years.
Established as a not-for-profit organization under the Faculty of Engineering and Design in 1994, VV's humble beginnings stem from the ambitions of nine undergraduate engineering students seeking to provide Ottawa youth with engaging experiences in all aspects of computers, information technology, engineering and science.
First conceptualized in 1993 – long before the now ubiquitous STEM (science, technology, engineering, and math) acronym became a defining term to describe technology-related subjects – VV would go on to launch its first summer camps the following year to a group of 150 participants.
Today, the organization has grown to reach more than 5,000 youths annually through a wide variety of engineering and technology-based programs for students ranging from junior kindergarten to Grade 12.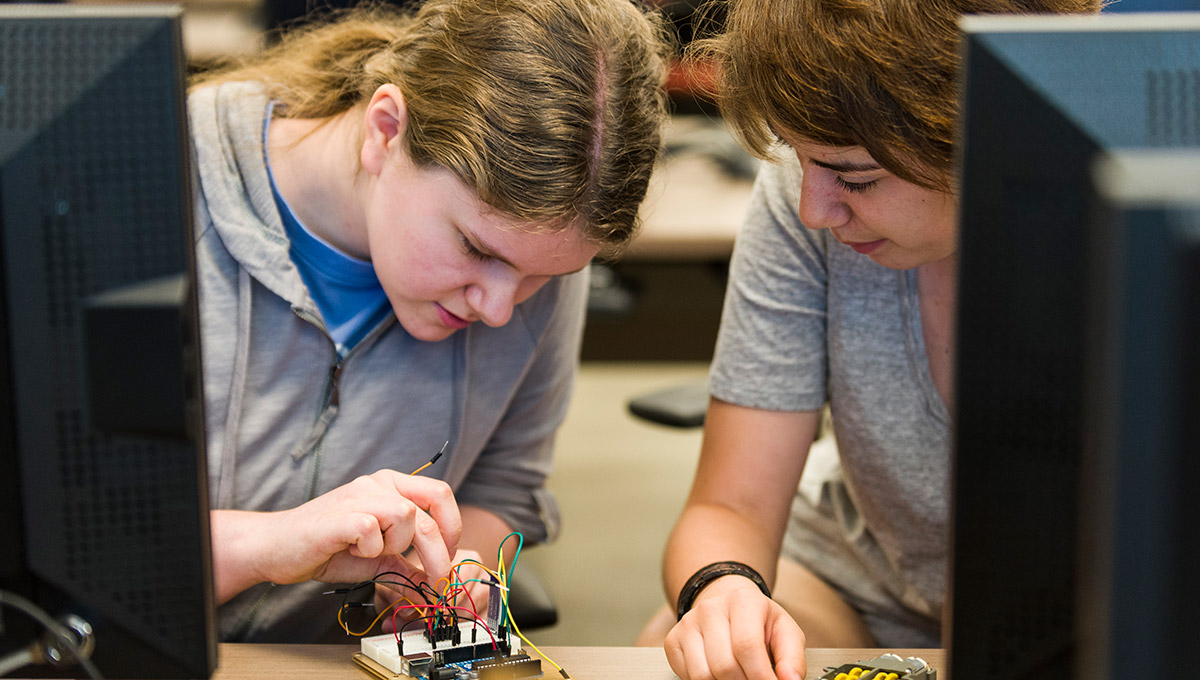 Virtual Ventures Prepares Digital Citizens
Christine Riddell, director of VV's summer camps and programs, attributes the group's lasting success to its pioneering approach in presenting the sciences and engineering to both young children and older youth.
"Our outreach activities aim to challenge youth perceptions surrounding what it means to be an engineer, a programmer or anything someone wants to be," she explains.
"By allowing youth to discover and explore the exciting side of STEM in hands-on ways, we can open up their minds and show them how these career paths are about more than just math and science."
Riddell notes she's not surprised by the longstanding appeal of VV's programs, given that today's youth have come to be immersed in technology in many aspects of daily life.
"As technologies continue to evolve, they become increasingly integrated into our everyday lives and workplaces," she says.
"It's become more important than ever that we prepare our youth as digital citizens, equipped with the knowledge, skills and creative mindset that will help them succeed in whatever path they choose."
In recent years, VV has continued to expand its offerings with innovative programs such as fall and winter clubs, school workshops and numerous outreach initiatives for girls. Working alongside Ottawa-based tech giant Shopify and the Boys and Girls Club of Ottawa, VV also helped launch a pilot of the groundbreaking after-school digital literacy program known as Link<ed> in 2017, which has since set the stage for Shopify to roll out similar programs across Canada.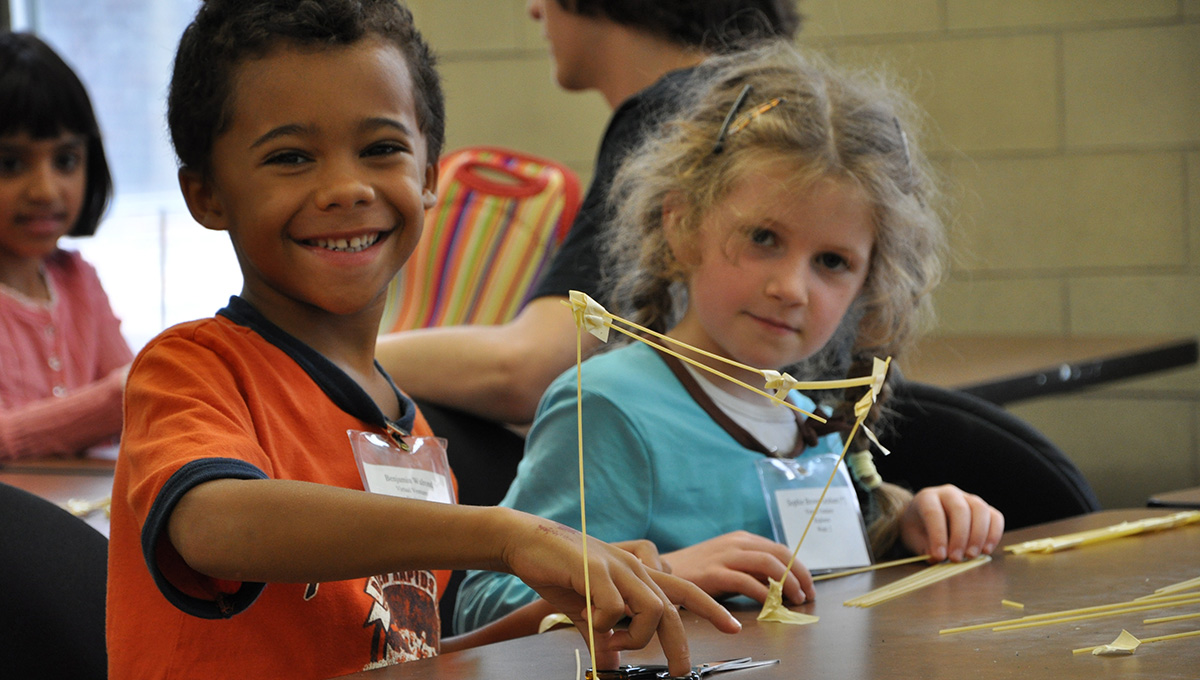 Catering to a Wide Array of Audiences
VV wants to diversify its initiatives even further, having recently worked with national partner Actua to help establish Canada's first InSTEM outreach program, which features camps directed at Indigenous youth that offer high school credits.
"Developing STEM programming that caters to a wide array of audiences – especially those that have been traditionally under-represented within these fields – is incredibly important," says Riddell.
"Our ultimate goal is to encourage youth from all walks of life to find their passion for STEM and demonstrate how these types of skills can lead to rewarding careers they may not have otherwise considered."
The newest addition to VV's lineup, an all-new drone camp for girls known as "She's Fly," developed in collaboration with Carleton's Department of Mechanical and Aerospace Engineering, is set to launch this summer.
This summer, VV will host a special celebration at Carleton to officially mark its 25-year milestone.
---
Tuesday, April 16, 2019 in Experiential Learning, Feature Stories, Virtual Ventures, Women in Engineering, Youth Outreach
Share: Twitter, Facebook