When it comes to developing the future of connected and autonomous vehicles in Canada, there appears to be nothing but green lights on the horizon for the national capital.
Having already played host to Canada's first on-road test of an autonomous vehicle connected to live city infrastructure in 2017, Ottawa now looks poised to solidify its reputation as the country's hub for connected and autonomous vehicle (CAV) technologies in announcing that its private L5 Nepean test track – the first integrated CAV testing environment of its kind in North America – would open its doors in early 2019.
With the official opening set for May 17, Carleton plans a big presence that will include Carleton President Benoit-Antoine Bacon and several top researchers in the field. The university plans to have tech lab facilities on site.
Originally announced by Invest Ottawa in May 2018 with funding from Ontario's Autonomous Vehicle Innovation Network program and support from the City of Ottawa and industry partners, L5 refers to the highest stage of vehicle automation – with "level five" defining fully autonomous and driverless capability. The facility's all-new private test track will serve as a functioning urban road network complete with traffic signals, signs and markings, as well the ability to access both current and future communication networks.
"All of these elements are key to having a realistic and practical test facility," says Greg Kent, Ottawa's head of traffic management and graduate of Carleton's Civil Engineering program (BEng/87).
Kent, who has been working hand-in-hand with Invest Ottawa and its partners on L5's development, explains that Ottawa's advanced traffic control network has played a major role in establishing the city's reputation as an ideal testing ground for intelligent infrastructure technologies.
"We are one of the only systems in North America that can communicate with each of its traffic signals in real time," he says. "Right here at our control centre, we can adapt the timing of roughly 1,200 sets of signals throughout the city in order to help us react to developing traffic and weather conditions."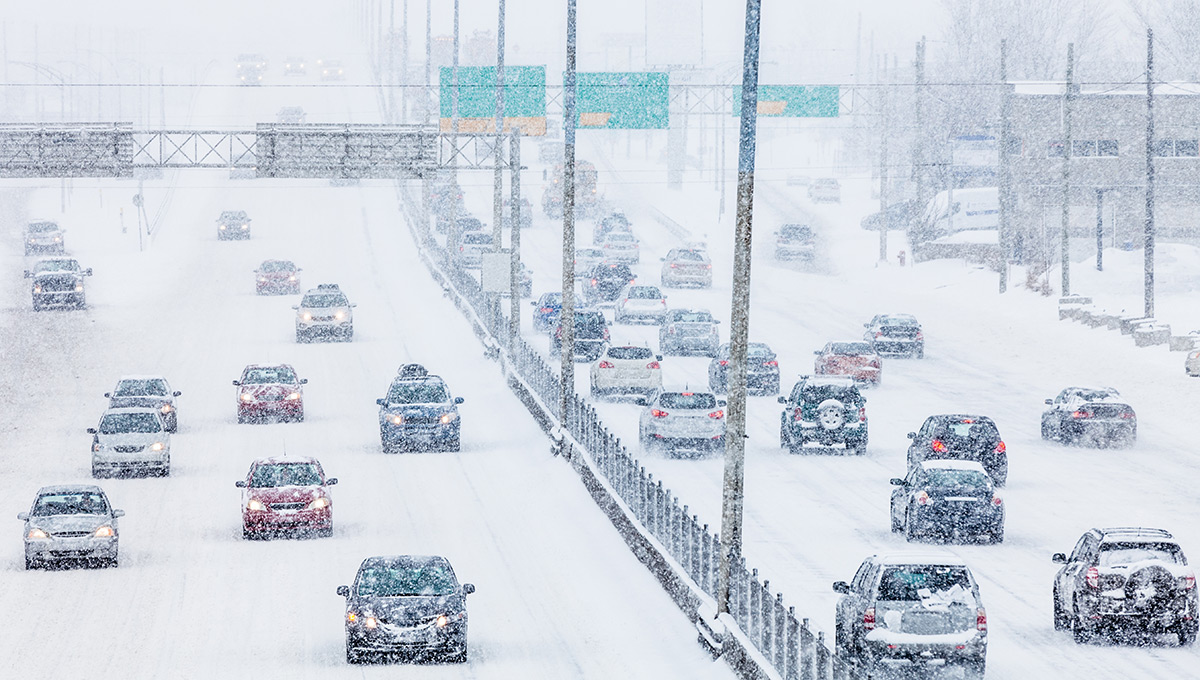 Testing Connected and Autonomous Vehicles in Less than Ideal Conditions
While Ottawa is renowned for its harsh winters, Kent sees a silver lining to regular snowfalls and extreme temperatures in that it enables the city to test CAV technologies in a wide variety of less than favourable conditions.
He also notes that the capital benefits from playing host to an abundance of high-tech industry, federal agencies and academic leaders.
"Ottawa is known as a tech hub within Canada and beyond, with a plentiful support structure of resources and talent," he says.
"We also have the advantage of working with top notch academic institutions located in our very own backyard."
Prior to L5's announcement, Kent and his team began work on another specialized CAV project, known as the EcoDrive Infrastructure to Vehicle (I2V) Connected Vehicle pilot, co-led by Carleton Civil and Environmental Engineering Prof. Ata Khan. Funded through Transport Canada's Program to Advance Connectivity and Automation in the Transportation System, the project (now in its second iteration) aims to strengthen the efficiency and resilience of traffic networks by enhancing I2V communication.
"Assessment of connected vehicles suggests that this form of technology has the potential to make driving safer and reduce traffic congestion," says Khan, who also serves as the director of Carleton's Transportation Research Centre. "These effects will be made possible by augmenting the capability of vehicles to recognize and anticipate risks and dynamically calculate optimal routes."
In focusing on urban driving, Khan has also been investigating how connected vehicles can better communicate with one another, as well as roadside infrastructure, to reduce idling, stop frequency and unnecessary accelerations and decelerations.
In the long run, Kent believes this area of research will help pave the way for integrating advanced autonomous systems into everything from buses to snow plows.
"Embedding these types of efficiencies into public transit and essential road services would prove to be an immense cost-savings measure," he says.
While Khan's research is well positioned to take advantage of L5's unique capabilities in the near future, numerous researchers at Carleton are eager to see the facility open its doors, including cybersecurity expert and Information Technology Prof. Richard Yu.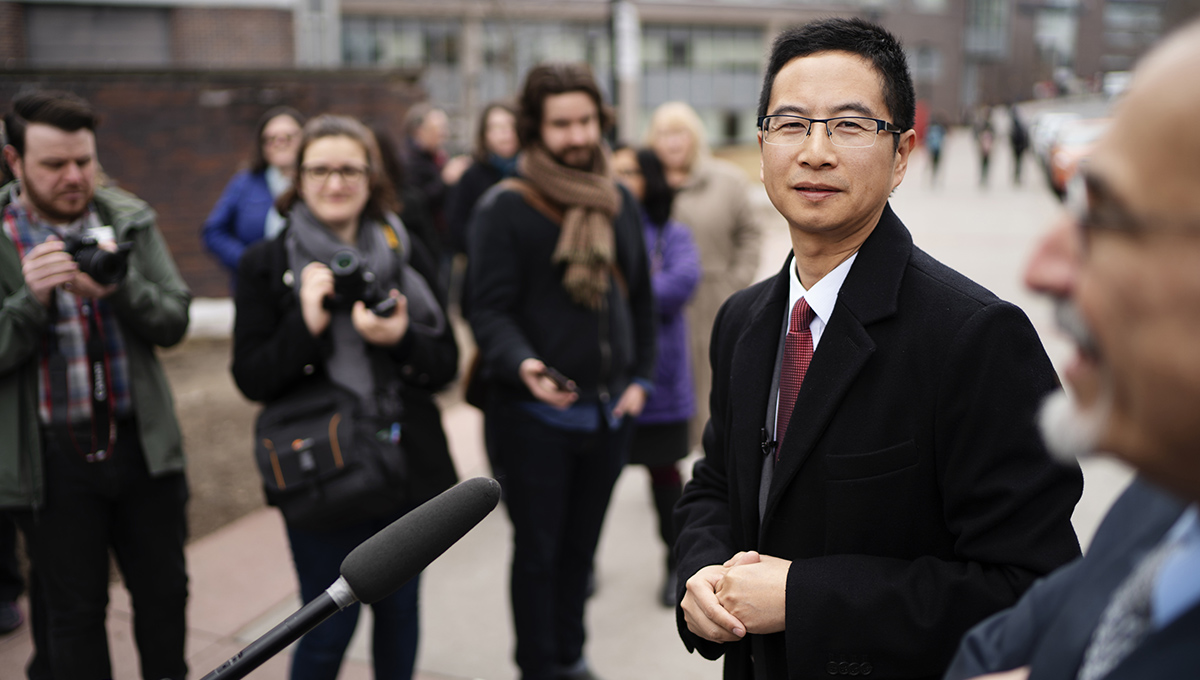 Developing Advanced Security Solutions for Connected and Autonomous Vehicles
Having been involved in the development of Canada's upcoming 5G wireless network for more than eight years, Yu is currently partnered with BlackBerry QNX and Transport Canada as part of a multi-year initiative with the Canadian Safety and Security Program to develop advanced security solutions for connected and autonomous vehicles in Canada.
According to Yu, the risks and vulnerabilities that could potentially affect connected vehicles include the security of communication links, validity of data, access control and even the privacy of drivers.
"Currently, we're working to develop advanced security and privacy schemes that will enable smart, connected and autonomous vehicles to be safer and more secure," he explains.
"By focusing on solutions that account for system resource constraints, high vehicle mobility, and security and privacy requirements for intelligent transportation systems, we can ensure their widespread deployment becomes both practical and commercially viable."
Yu also notes that the federal government's recent announcement of a joint $350-million investment with BlackBerry QNX to support developing CAV technologies in Canada will have immense impact for researchers at Carleton, especially with much of that research set to take place in Ottawa.
"In terms of research and development of CAV technologies in Canada, it's a really big deal," he says. "We need more investment from government, industry and academia."
While Yu continues to develop new methods to protect our roadways, he mentions that a number of technical obstacles also need to be overcome before level five automation can be broadly achieved, such as ensuring CAV decision-making capabilities remain reliable regardless of weather and poor visibility.
"Canada's harsh winters present additional challenges that will have to be solved before full-scale autonomy can be implemented across all levels of infrastructure," he says.
"Additional research and development is needed to ensure that fully autonomous systems maintain their reliability in all-weather scenarios."
Mohamed Atia, assistant professor in Carleton's Department of Electronics, also understands that dependable navigation will be crucial to facilitating autonomous driving year-round. To address the problem, he has begun work on enhancing the lane determination capabilities of CAVs.
"So far, lane determination systems have relied upon visual road markers in order to localize a vehicle within its lane or to detect lane changes," he says. "This method works well in clear weather with adequate visibility. However, when conditions begin to deteriorate, the use of additional sensors and added communication becomes necessary."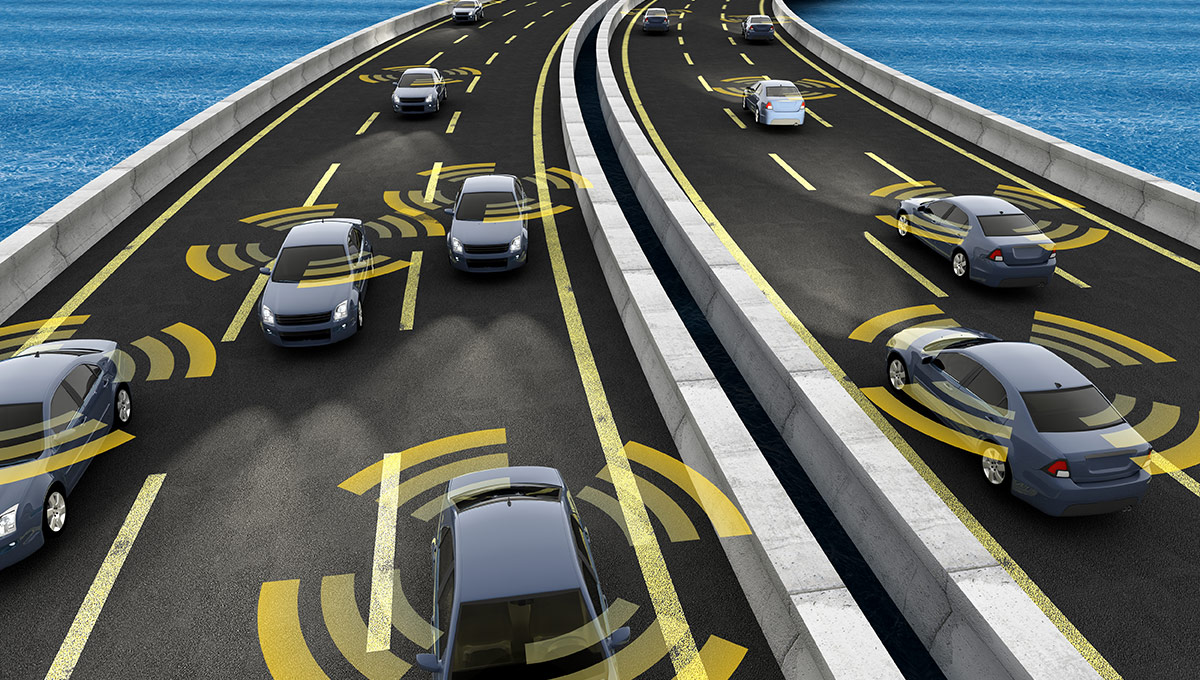 Transcending the High-Tech Automotive Sector
Atia has already begun collaborating with partners at L5 on the matter and is set to conduct data collection and experimental work once the facility opens its doors. As one of the first sets of researchers scheduled to performing testing at L5's private test track, he is excited for the opportunity.
"Access to expensive equipment is not always easy for early career researchers like myself," he says.
"In collaborating with L5, this research will be able to take advantage of the facility's high-precision satellite navigation system, wireless connectivity and road infrastructure."
While Atia is currently focused on bringing enhanced autonomous systems to our roadways, he also describes Canada's CAV industry as a broad ecosystem that transcends the high-tech automotive sector, fostering increased development in a variety of supportive technologies such as artificial intelligence, machine learning, data analytics, and wireless communication, to name but a few.
"It goes without saying that rapid development in these areas is supporting the evolution of Canada's CAV market," he says. "However these technologies have also been furthering developments in other sectors such as health care and business."
The resulting impact, according to Atia, is that new doors will likely open for engineering and IT professionals who may be interested in pursuing careers beyond the burgeoning high-tech auto industry.
"A great deal of opportunity exists for our students and graduates specifically, given Ottawa's status as an industry hub for many of these technologies," he says.
Ramy Gohary, assistant professor in Carleton's Department of Systems and Computer Engineering, also recognizes that increased career prospects exist for students choosing to expand their skillset in CAV-related technologies.
With that in mind, he has launched an all-new fourth year capstone design project which challenges interdisciplinary teams of undergraduate students to develop specialized tracking and crash avoidance systems using a multitude of sensors, radars, cameras and communication modules.
"So far, our students have successfully fused data arriving from these peripherals in order to instruct small-scale autonomous vehicles to speed up, slow down, stop, steer in a particular direction or make tactical manoeuvers based on their surroundings," he explains.
The project has also garnered industry attention, attracting support from both telecommunications giant Ericsson and BlackBerry QNX, who has begun collaborating with students on the analysis of sensor data and interfacing of advanced radar units with their vehicles.
With a number of students from last year's iteration of the project having already gone on to secure positions with Ericsson and BlackBerry QNX, among other industry leaders, Gohary hopes the project's success will continue to drive students toward rewarding careers in Canada's ever-expanding CAV industry.
"The students working on this project to date have exceeded the expectations of both myself and our industry partners," he says. "Many have already found positions at a number of key players in the CAV industry, while others have instead decided to pursue their master's here at Carleton, recognizing the growing demand for added expertise in this area."
---
Tuesday, May 14, 2019 in 5G Wireless, Alumni, Civil, Communications, Electrical, Experiential Learning, Feature Stories, Industry Collaboration, Information Technology, Interdisciplinary, Internet of Things, Research, Systems and Computer
Share: Twitter, Facebook