Congratulations to Anne McKay on her outstanding achievements. Having graduated in November with a BA in Philosophy and awarded the Chancellor's Medal at that time, McKay is now the recipient of the Governor General's Silver Medal which is only awarded during Spring Convocation. We are CU proud!
Read the rest of the article by Ellen Tsaprailis below.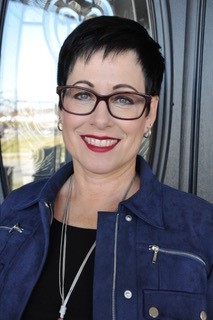 Anne McKay, B.A. Philosophy
"I feel privileged and honoured to have received this amazing award," says McKay. "My experience at Carleton was incredible. I returned to university after having been away for 30 years (I am now 56). My sole purpose of returning to school later in life was to study philosophy—something I had longed to do."
McKay says she worked very hard for her perfect grade point average.
"One thing that really helped with all the essay writing required in philosophy was to allow for one week of nothing more than thinking of the essay topic and the next week to actually write it," says McKay. "I found that walking my dogs was the best time to ruminate over a topic."
McKay is now enjoying her retirement and time with her one-year-old grandson.
Donated by the Governor General of Canada, two undergraduate students standing at the head of the graduating class are receiving the Governor General's Silver Medal.