Philosophy at Carleton
The Department of Philosophy's track record of award-winning teaching and excellence in research helps shape its strong undergraduate program and its distinctive and robust two-year MA program. A major focal point is interdisciplinary research and teaching in the following broad areas: moral, social, and political philosophy; philosophy of mind, cognitive science, language, and knowledge; and history of philosophy. These areas are exemplified in the Department's strong ties to the Ethics and Public Affairs (EPAF) PhD program and to the MA and PhD programs in the Institute for Cognitive Science. For more on what makes our department special, click here for a Message from the Chair.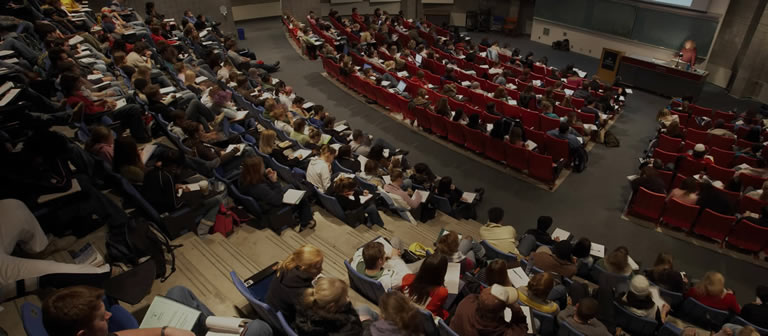 Programs Offered
The variety of programs offered by the department provide opportunities for students to decide how much philosophy they'd like to study. The B.A. Honours or B.A. General programs are for students that want to focus their undergraduate studies in the area of philosophy. The concentration in philosophy, ethics and public affairs is designed for students who want to combine the study of ethics and the analysis of social and public policies in a variety of settings, including business, health care, biomedical technology, law, or government. The B.A. Combined Honours program is for students who wish to equally focus their undergraduate studies in the area of philosophy, as well as, another area of study (which must also offer a combined honours program). Students who want to study philosophy as part of general education, or to supplement studies in a different area should enroll in the minor.
It should be noted, however, that students who are planning to do graduate work in philosophy, should enroll in the B.A. Honours program. Honours students have the opportunity to take fourth-year seminars in our award-winning faculty members' current areas of research, such as justice and exploitation in the marketplace, skilled action, the architecture of the mind, development ethics, causation and freedom in early modern philosophy, Aristotle and the philosophical roots of ableism, science and values in a democratic society, and contemporary theories of meaning in life.
Undergraduate
Philosophy with Concentration in Philosophy, Ethics and Public Affairs B.A. Honours
Philosophy B.A. Combined Honours
Graduate
M.A. Philosophy with Specialization in Digital Humanities
Career Opportunities
Because it develops your ability to assess ideas, to think clearly and creatively, and to appreciate multiple perspectives on matters of deepest importance, the study of philosophy prepares you to engage meaningfully in whatever profession you eventually choose.  Just ask journalist Shannon Rupp, who notes that her most useful university courses "were all in philosophy." Or ask the Chair of the Department of Psychiatry at Brigham and Women's Hospital and Academic Dean at Harvard Medical School, who credits the study of philosophy with making immeasurable contributions to the pursuit of a high-profile career in medicine.
Some students go on to advanced academic study at Carleton (e.g. in the department's M.A. program, in the Cognitive Science Ph.D. program, or in the Ethics and Public Affairs Ph.D. program) or at such prestigious institutions as the University of Toronto, Queen's University, McGill University, the University of Oxford, Brown University, the University of Edinburgh, and Rutgers University.
Other students go on to rewarding careers outside of the academy, including ones in law and government, policy analysis, ethics in health care and other fields, and social advocacy with non-governmental organizations. Those interested in teaching high school would also be well advised to study philosophy, which is a subject now included in Ontario's secondary school curriculum.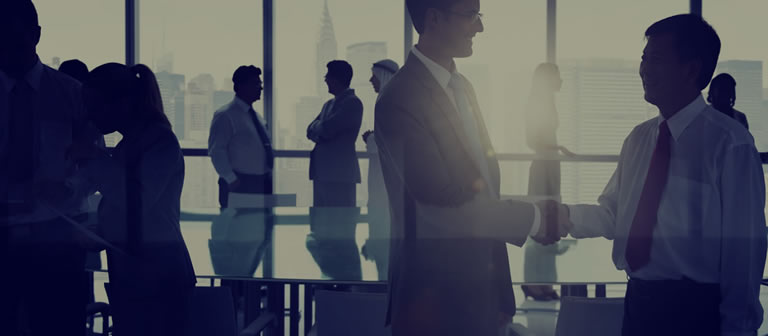 Notable Carleton Alumni
Notable figures who have studied philosophy at Carleton include John Manley (former Finance Minister and Deputy Prime Minister of Canada), Elizabeth Hanna (speech language pathologist and voice actress whose work has been featured in Beetlejuice: The Animated Series, Babar, The Care Bears, and Sailor Moon), Susan Bordo (Professor of Women and Gender Studies, Singletary Chair in Humanities, University of Kentucky), Russel Zinn (Justice of the Federal Court of Canada), Christine Koggel (Professor of Philosophy at Carleton University, former Harvey Wexler Chair in Philosophy and Co-director of the Center for International Studies at Bryn Mawr College), Lynn Coady, author of Strange Heaven, The Antagonist, and Hellgoing, and winner of the 2013 Scotiabank Giller Prize), Barbara Gamble McInnes (former CEO of the Ottawa Community Foundation), Kevin Churchill (Assistant Coach and former Captain of the Canadian Interuniversity Sport championship men's Ravens basketball team), Aaron Mills (graduate of Yale University law school and winner of a $50,000 Social Science and Humanities Research Council of Canada Talent Award for research into Indigenous legal traditions and dialogues of reconciliation), Tim Kenyon (Vice President, Research at Brock University), Christopher Viger (assistant department chair, past undergraduate chair (2010-14), and the Rotman Faculty Fellow in Philosophy and Neuroscience (2012-14) at the Rotman Institute of Philosophy), Jamie Kelly (Associate Professor and Chair of Philosophy at Vassar College), and Ryan Turbull (Member of Parliament, and former EPAC Director).