The Ontario Universities Program in Field Biology (OUPFB) made it to the newsroom this week!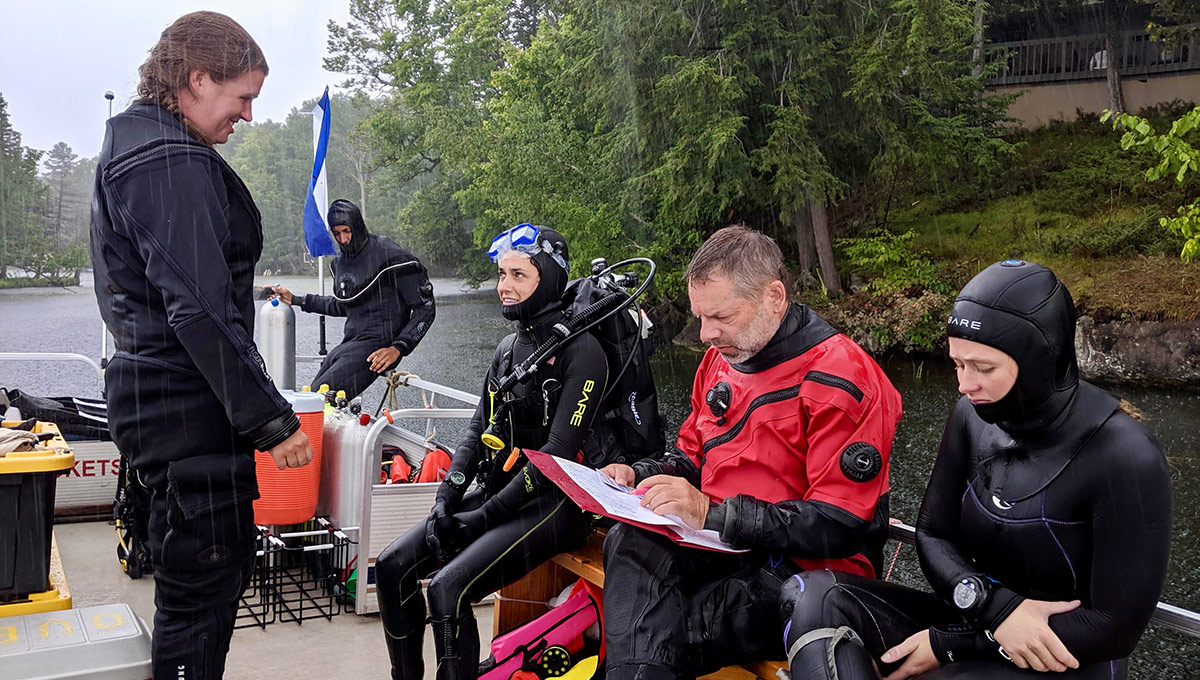 The OUPFB is a field course program that offers 30 field courses. Enrolled students come from any of the 15 participating universities as long as they meet course prerequisites.
Four OUPFB courses are offered by Carleton biology professors – Chris Elvidge's on fish ecology and fisheries, Grégory Bulté's on turtles, and Nigel Waltho's other course on the ecology of coral reefs. Three take place at the Queen's University Biological Station (QUBS) on Opinicon Lake; the coral reefs course is in the Bahamas.
Read the original New room article by Joseph Mathieu to learn more or to learn more on the OUPFB courses click here