–The following story is written by Taia Goguen-Garner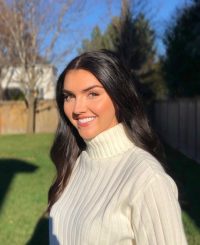 Lauren Thompson, a PhD student in Psychology, is researching how to improve eyewitness identification. Thompson's research focuses on manipulating lineup construction and lineup procedures in order to improve the ability of an eyewitness to make an accurate identification decision.
"As adolescent eyewitnesses are a severely understudied age group in the eyewitness domain, I am also specifically interested in understanding adolescent eyewitness performance," explains Thompson.
Thompson's interest in this research piqued when learning about wrongful convictions.
You can read the whole story here: