Overview
This page lists employee discounts for Carleton University staff and faculty.
Disclaimer: Participation is voluntary and subject to the terms and conditions of third-party vendors.
BMO Bank at Work
Carleton University Faculty and Staff, including Teaching Assistants, have access to a first in class suite of Personal Finance and Banking services, as well as access to ongoing Financial Education through regular seminars.
Carleton has partnered with BMO in order to help ensure staff and their families have access to the products and tools they need to help make real financial progress in their lives. As part of this program, staff have access to a free Chequing account with unlimited transactions for themselves and family members, discounts on mortgages and home financing, and a range of other product offers including:
$16.95 monthly fee waived with just $1,500 monthly deposit (savings of ~$203 annually)
Unlimited transactions and Interac e-Transfers
Free USD Savings Account
Free Identity Theft Monitoring (worth ~$150)
BMO Preferred Pricing on a wide range of home financing options
Preferred rates on Personal Line of Credit and GIC Investments
Big discounts on online investing products
Easy set-up with BMO PowerSwitchto transfer bill payments
To review the full offer online visit: https://www.bmo.com/main/personal/group-banking/bank-at-work-offers/
Canadian Automobile Association (CAA) – North & East Ontario
As an employee, you can receive exclusive group rates on a CAA Plus or CAA Premier Membership. A CAA Membership includes a full suite of benefits encompassing roadside assistance, rewards discounts, travel benefits and member-exclusive rates on insurance products. Please visit www.caaneo.ca for details.
To take advantage of your group rate, contact us at groups@caaneo.on.ca, call us at 1-866-220-1205, or, please fill out the 22-035 MEM – Corporate Join Form.indd (prismic.io) form and return it at your earliest convenience. We look forward to having you become a CAA Member.
A brief overview of Membership as well as our unique Group code can be found here.
Carleton University Alumni Association
Are you also a former Carleton student? As a member of the Carleton University Alumni Association, you are entitled to exclusive benefits and discounts that we are excited to share with you.
Carleton University Tax-free Savings Account (TFSA)
Start saving money through monthly pre-authorized chequing contributions to automatically grow your TFSA savings. By participating in the Group Tax Free Savings account (administered by Canada Life), you take advantage of low management investment fees. Find out all the details here.
Carleton University Registered Retirement Savings Plan (Group RRSP)
Make contributions to a Group RRSP account through payroll deduction (conditions apply). The Group RRSP (administered by Canada Life) offers various investment options and low management investment fees. Find out all the details here.
CAUBO Member Discounts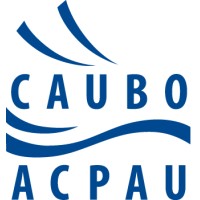 Canadian Association of University Business Officers – Member Discounts on Car Rentals, Hotels, Via Rail, Union Pearson Express
See the CAUBO Member Discounts page for more information.
Dell
Exclusive discounts on regular and safe priced items. Request your Member Purchase Program coupon at www.dell.ca/MPP then shop online using the link in your email.
GoAsAGroup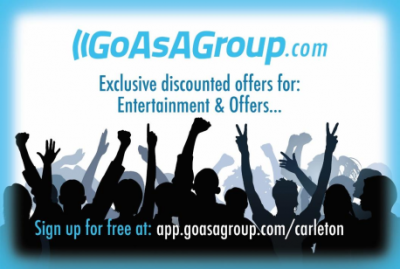 GoAsAGroup provides exclusive discounted offers on a wide range of: Entertainment, Dining, Travel, Golf, Health and Services. Access over 130,000 live events across North America for: Sports, Music, Comedy and Theatre, as well as major savings on Essential Services: Gas & Electricity (Xoom Energy), Internet
(Flash Services), Cell Phone Plans (Telus Mobility) and 6¢ Per Litre Gas Savings (ESSO Mobil).
To join GoAsAGroup select the following link: app.goasagroup.com/carleton and create an account. The system will send you an email to verify your email address. To complete that step, simply click on the link in the email and then login.

You can also use the GoAsAGroup App to easily access this service on your phone. Firstly create an account, then load the App either from Apple Store or Google Play and then login to the App
There's no membership cost, so you can invite your friends and family to join and use the service as well.

If you have any related questions, please feel free to contact GoAsAGroup directly: info@goasagroup.com.
GoodLife Fitness
Carleton faculty and staff now have access to a GoodLife Fitness Corporate Membership! Both new and existing GoodLife members can take advantage of this great offer. An added benefit of the Corporate Membership Program is the ability to add up to four eligible family members to your Corporate Membership. Eligible family members include your spouse, extended family at or over the age of majority, child(ren) or any minor under your guardianship, as long as they are 12 years-of-age or older.
Please use the link here for further details.
Perkopolis
Perkopolis is Canada's leading provider of fully managed perk programs, in use by over 2,000 Canadian organizations. Our team is continually sourcing exclusive, high value offers, rewards and benefits… perks that you desire most! To deliver on these high value, exclusive-offers and preferred pricing deals, we partner directly with North America's top entertainment, travel, shopping and lifestyle brands.
Register with your Carleton email to gain access to Perkopolis's exclusive offers.
TD Home and Auto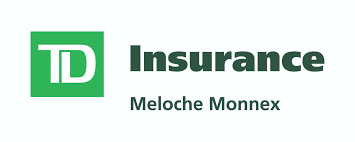 Carleton University Faculty & Staff can enjoy preferred rates on car, home, condo and tenant insurance through the TD Insurance Meloche Monnex Program

As a trusted partner, the TD Insurance Meloche Monnex Program is dedicated to helping Carleton University Faculty & Staff, get access to preferred insurance rates. These preferred rates are
available on car, home, condo and tenant coverage. TD Insurance is the leading direct response insurance group in Canada†, offering quality insurance products for over 65 years. From getting a quote to filing a claim, their knowledgeable advisors will help you find options that are right for you.

Here are a few ways your savings can add up:
Bundling your car and home, condo or tenant insurance together

Insuring more than one vehicle, or including a motorcycle, ATV, or snowmobile

Owning a hybrid or electric vehicle recognized by the Insurance Bureau of Canada

Having a connected burglar or fire alarm

Living in a newly built home

Your home is free of a mortgage or secured line of credit
Feel confident your coverage fits your needs.
Get a TD Insurance Meloche Monnex quote now by visiting tdinsurance.com/carletonalumni or calling 1-866-293-9730.

†Ranks based on data available from OSFI, Insurers, Insurance Bureau of Canada, and Provincial Regulators, as at December 31, 2017.
Windows 10 Education Package (Home Use)
Windows 10 Education builds on Windows 10 Enterprise, and is designed to meet the needs of schools – staff, administrators, teachers and students. This edition will be available through academic Volume Licensing, and there will be paths for schools and students using Windows 10 Home and Windows 10 Pro devices to upgrade to Windows 10 Education.
Carleton employees have access to this home use software for $18.99. See the ITS webpage for more information.
Wireless Cell Phone Plans
Rogers Preferred Program, and ConnectIt (Rogers)
Carleton employees are eligible for various promotions from Rogers for unlimited data cell plan offer through Rogers Preferred Program (using your work email as validation), and ConnectIt.
SmartCell (Telus)
As a Carleton University employee, save more with the TELUS Exclusive Partner Program and enjoy exclusive offers on the latest devices, unlimited rate plans, SmartHome Security, and accessories. Telus Exlusive Partner Program.
To book a virtual appointment with Carleton's SmartCell representative, Amy Cummings, please visit SmartCell Communications, or email your questions to dealsdiscount2smartcell.ca.