Congratulations from the School of Computer Science
The staff and faculty of the School of Computer Science (SCS) are proud of our graduate's hard work and dedication. We've created this page to help celebrate our students!
Class of 2023
Medals and Awards
Previous Convocation Ceremony Archive
Welcome Alumni
Annual End of Year BBQ
Student Spotlight
Class of 2023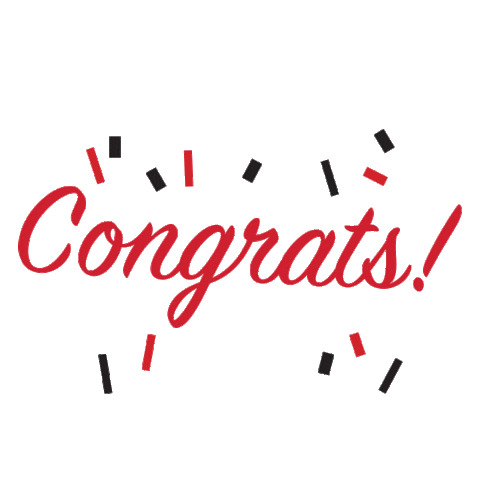 On June 12, the School of Computer Science celebrated its Spring 2023 graduates at Carleton's 159th Convocation.
Degrees were awarded for Bachelor of Computer Science, Master of Computer Science, Master of Human-Computer Interaction, and PhD Philosophy (Computer Science). A digital convocation booklet will be available online soon.
SCS staff captured and prepared a special video documenting this important milestone!
Medals and Awards
Congratulations to our undergraduate and graduate students who were awarded medals for academic achievement!
A full list of all medals and awards recipients is available here.
Previous Convocation Ceremony Archive
Welcome Alumni
As a Carleton alumni, your experiences and mentorship are invaluable for the students who follow in your footsteps. We look forward to hearing from you in the future!
Stay connected with Carleton – get the latest events and alumni services by joining Carleton's contact list. You can add yourself or update your contact preferences by filling out this form. The School of Computer Science will be using the alumni mailing list to notify alumni of our annual BBQ. Please stay in touch. We'd love to hear from you!
Annual End of Year BBQ
The School of Computer Science and the Carleton Computer Science Society (CCSS) host an annual End of Year Barbecue for ALL computer science, HCI, and Data Science students, faculty, staff, and CS alumni.
Please make sure you do not miss next year's event. Add yourself to the alumni list to receive an invitation to the event. It only takes a minute to fill out or update your information in the form above. We look forward to reconnecting with everyone annually!
Student Spotlight
Elisa and Nick Kazan, BCS/2020&2021:
Hala Assal, PhD/2018:
Graduation may have been the destination, but when asked to reflect on her doctoral studies at Carleton, Hala Assal says she's most proud of the journey.
Hala Assal's Journey to a PhD in Computer Science Fall Convocation
---
Sam Prashker, BCS/2016:
It wasn't long after graduation in the spring of 2016 that Sam Prashker, a graduate of the School of Computer Science, packed his bags and headed to Japan. He spent the following month working as a Software Development Engineer for Microsoft's Tokyo office. We caught up with Sam to find out more about what it was like working for Microsoft and what lead him to Tokyo.
---
Calvin Wiebe, BCS/2011:
Calvin Wiebe graduated from the School of Computer Science's Software Engineering stream in 2011. He then began his career as a full stack engineer in Ottawa. We caught up with Calvin to find out more about his work now and asked him about his time with us at Carleton.
---
Computer Science Alumni Uses University Skills to Win Big on Jeopardy
School of Computer Science alumni Grant McSheffrey has rose to game show stardom after a week long appearance on Jeopardy, winning a total of $70,000 U.S.
---